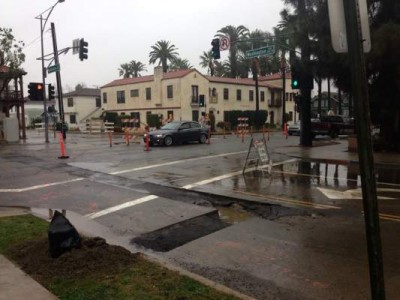 Families whose kids attends two charter schools in Santa Ana are having a very tough time getting to and from El Sol Academy and the Orange County School of the Arts because of the rehabilitation of Broadway.
The rehabilitation of Broadway from Civic Center Drive to Main Place Drive includes the replacement of the water main on Broadway and Washington Avenue. Traffic has been limited to one lane in each direction. This project will supposedly be completed by summer 2014 barring unforeseen conditions that will cause delays.
To make matters worse, the City of Santa Ana has designated all of the parking meters around El Sol as "pick-up only" so parents who volunteer at the school have to park several blocks away.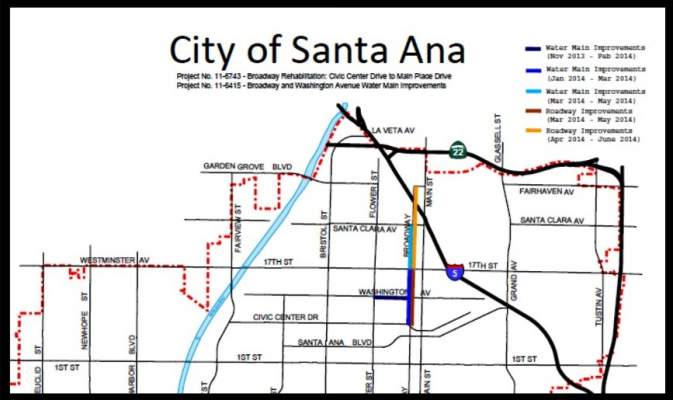 You have to wonder if all of this was undertaken as a favor to the developer Mike Harrah, who is trying to build a vast skyscraper off of Broadway, right next to El Sol.
You also have to wonder why the SAUSD didn't fight for the parents of the charter school kids.  They appear to have rolled over for the city. The Santa Ana City Council appears to be missing in action, as usual.
Parents of El Sol students are reporting that it is taking them over a half hour to get to and from the school from the Floral Park Neighborhood, which is just a few miles north of the school. I can't imagine any other cities making such a mess of things.  Residents wouldn't stand for it!