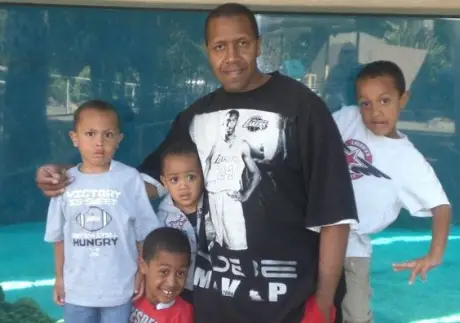 The Bordeaux Community Center "Fish Fry" Plate Sale Fundraiser will be held on Saturday, March 19, from 12:00 pm – 4:00 pm, at the home of Derek J. Bordeaux, at 2014 S. Birch St., in Santa Ana.
The mission of the Bordeaux Community Center is to "create a world where creativity meets opportunity, talent meets skill, desire meets chance, ambition meets instruction, and imagination meets infinity. Making dreams pure reality."
Bordeaux says, "Yes, we're at it again and back by popular demand! Our last event was so successful, but because we sold out SO FAST we weren't able to satisfy all of our supporters so we decided to get right back to it and meet the demand and this time we will triple the amount of food we had last time!"
Menu: Fried catfish & talipia, sweet-buttered corn on the cob, homemade potato salad, and my very own signature bar-b-que baked beans! Desserts to be served will either be homemade pineapple upside down cake and/or sweet potato pie!
FIRST COME, FIRST SERVE…so please come early as possible! For those of you that would like to enjoy your plate onsite we will have tables and chairs available.
As always, thank you for your support!
Derek J. Bordeaux, CEO
For more info: 714.263.5765 , bordeauxdj@hotmail.com / mate_tamasoa@hotmail.com.  Click here to RSVP on Facebook.
Our youth basketball academy will be beginning this coming April and our football camps and after school scholastic programs will be starting soon as well!