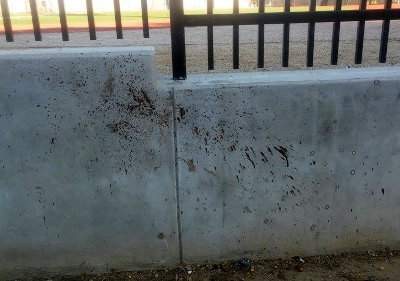 A crime scene on Parton and Washington, next to Willard Intermediate School left blood splattered on a wall and a 60 to 80 feet of a sidewalk.
Community activist Igmar Rodas noticed the blood and called the police. They said that a crime victim was chased to this point and set upon by a suspect who is now in custody.
This incident likely happened late on Oct. 12 or early on Oct. 13.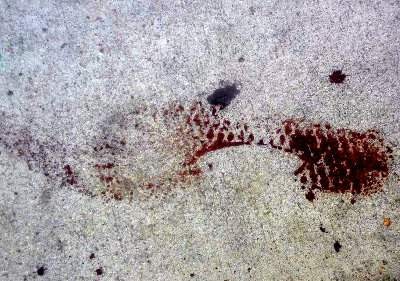 Rodas notified the Willard school administrators about the blood on the retaining wall of the soccer field, but the blood stains remained through this afternoon. However the SAUSD did eventually send a crew to clean up the blood stains.
Usually fire departments will hose blood into the storm drains and gutters but they were apparently not involved in this episode.
There are viruses that can live for days on surfaces – including the virus that leads to Hepatitis B/C.
Shouldn't the SAPD take care of this problem or contract it out?