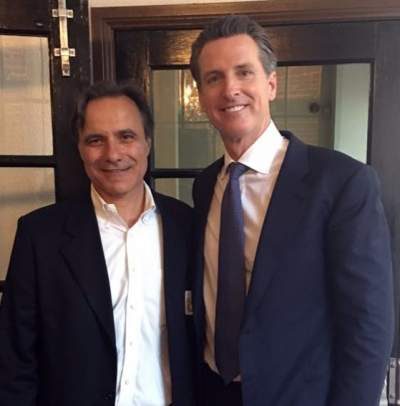 FOR IMMEDIATE RELEASE
Contact: Bruce Bauer, 949-293-5311 – bruce@bauer4sausd.com
GAVIN NEWSOM, LIEUTENANT GOVERNOR OF CALIFORNIA, ENDORSES BRUCE BAUER FOR SANTA ANA SCHOOL BOARD
Santa Ana, CA – Demonstrating his potent force in the race for the Santa Ana Unified School District Board race, Bruce Bauer, currently the Vice-Chair of the City of Santa Ana Planning Commission collected yet another major statewide endorsement from California's Lieutenant Governor, Gavin Newsom. Gavin Newsom is currently the Lieutenant Governor for the State of California and was elected to that position in 2010. Prior to Lieutenant Governor, Gavin Newsom was the Mayor of San Francisco. He is considered a top-contender for the 2018 governor's race.
Responding to news of the endorsement, Bruce Bauer remarked:
"Lieutenant Governor Gavin Newsom's endorsement means a lot to me because of his well-deserved reputation in the State for leadership on important issues."
The endorsement of Gavin Newsom comes on the heels of the unanimous endorsement of Bruce by entire Santa Ana City Council and by a number of labor groups including as follows:
AFSCME, Council 36
IATSE (International Alliance of Theatrical Stage Employees) Local 504
SEIU, Local 721 (employees of the City of Santa Ana)
Southwest Regional Council of Carpenters
International Brotherhood of Electrical Workers (IBEW) Local 441
Ironworkers, Locals 416 and 433
Plumbers, Steamfitters, Welders and Apprentices, Local #582
United Union of Roofers Waterproofers & Allied Workers Local 220
UNITE HERE! Local 11
UFCW Local 324
Teamsters, Local 952"
The General Election is November 8th and three seats will be up this year on the board. For more information, please visit www.bauer4sausd.com.