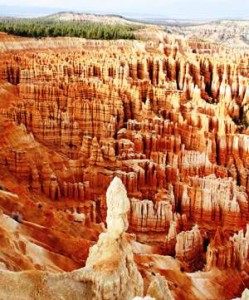 John Wayne Airport News Release
FOR IMMEDIATE RELEASE: February 20, 2013
Contact: Jenny Wedge, Office: (949) 252-5182, jwedge@ocair.com
ARTIST JENNIFER MCGRATH FEATURED IN COMMUNITY FOCUS SPACE PROGRAM AT JOHN WAYNE AIRPORT
SANTA ANA, Calif. – A selection of photographs by Orange County photographer Jennifer McGrath are on exhibit from February 7, 2013, through March 20, 2013, in the Thomas F. Riley Terminal as part of John Wayne Airport's Community Focus Space Program. McGrath's photography can be seen on the Departure (upper) Level near the security screening areas in Terminals A, B and C and on the Arrival (lower) Level adjacent to Baggage Carousels 1 and 4.
With photography as her favored media, McGrath looks for images that cannot be captured twice. According to McGrath, "Normal life can frequently be mundane, but moments of beauty of spirituality can make any moment amazing."
The JWA exhibition features photographs, a selection of which can be seen below.
McGrath has a true appreciation for the natural beauty of Northern, Central and Southern California. She is the elected city attorney for the city of Huntington Beach and is dedicated to ensuring that Huntington Beach remains one of the crown jewel coastal cities of Orange County.
To learn more about JWA's Community Focus Space Program, visithttp://www.ocair.com/Terminal/ArtExhibits.aspx.
# # #
John Wayne Airport (SNA) is owned by the County of Orange and is operated as a self-supporting enterprise that receives no general fund tax revenue. The Airport serves approximately nine million passengers annually and reaches more than 20 nonstop destinations in the United States, Mexico and Canada. More information can be found at www.ocair.com or atfacebook.com/johnwayneairport or on twitter.com @johnwayneair.
You can access JWA news releases at www.ocair.com/newsroom/news