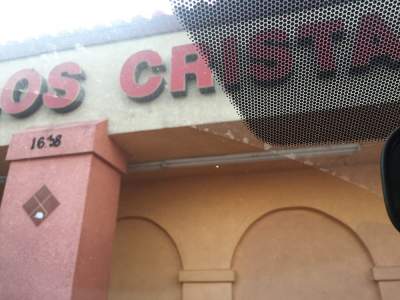 An unidentified man led SAPD police officers on a short car chase today after he fled from a traffic stop, in a stolen pickup truck, at 5:50 p.m., at McFadden and Grand Ave., according to the O.C. Register.
During the police pursuit the suspect intentionally rammed the pickup truck into a police cruiser. He then fled from the truck on foot and ran from  the police for a few blocks.
The suspect finally ended up hiding at a bar located at 1600 South Standard. But the police quickly surrounded the bar. There is a bar at 1628 S. Standard called Los Cristales.
After he was found in the bar, the suspect got into a fight with a police officer while being arrested, Brown said. That officer was taken to a local hospital to ensure he was okay.
The suspect was booked on charges of vehicle theft and assaulting a police officer. His name was not released.
The suspect was arrested in Santa Ana's Ward 1, which is represented by Councilman Vince Sarmiento.