Lorena Gonzalez, a resident of Fullerton, has been missing since October 1. Her brother Alex Gonzalez reports that she is off her medication.
Gonzalez fell back into depression and was last seen around downtown Santa Ana in Orange County at 1 a.m. on Oct. 1.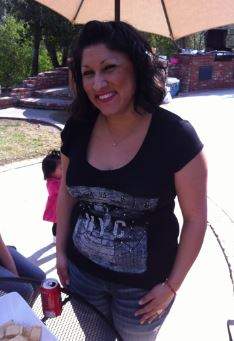 Gonzalez may possibly be walking around in the Fullerton, Anaheim, or Santa Ana area.
Gonzalez was wearing shorts and a shirt (unknown color) when she went missing.
She may be walking around and yelling or talking to herself.
Her family has filed a missing persons report with the police.
You can call 911 or her brother at 951.282.6464 if you see her. He advises that you just call out her name if you see her, and she should respond.
She is not an illegal drug user.
Investigating Agency: Santa Ana Police Department: (714)245-8701     Report Number: 18-26197) on 10/31/2018.