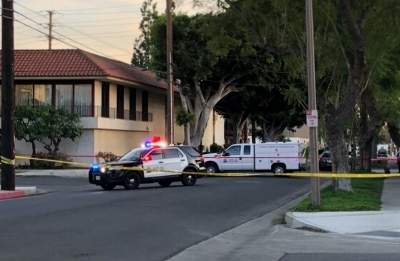 We reported yesterday that the SAPD has responded to a crime scene at 1441 E. 17th St., in Santa Ana., in Santa Ana, at about 5 p.m.
Today the SAPD revealed that an adult was fatally stabbed and a minor was also stabbed in this incident, according to ABC News.
Apparently a fight broke out between the victims and as many as four suspects. Reportedly the victims walked away from the initial encounter but the suspects caught up to them again at the 1700 block of North Wright Street, where they were both stabbed.
The adult victim died at a local hospital.
The suspects fled westbound on 17th Street, according to the SAPD.
The names of the victims have not yet been revealed.
The SAPD has also not indicated the motive for the attack nor have the suspects been identified.