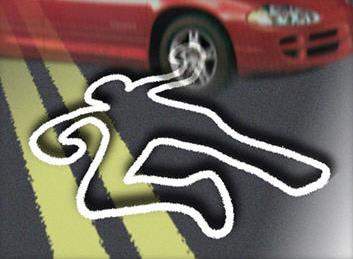 A homeless man, William Joseph Bailey, 47, was fatally injured on Tuesday night at around 8:35 p.m., when he was struck by a white Kia Optima at the intersection of Fairview and Harvard streets, in Santa Ana, according to the O.C. Register.
The man's identity was not revealed by the SAPD.  He was taken to a local hospital after the accident, where he ended up passing away.
The driver of the vehicle involved in the accident did not flee and the driver was not arrested.  The police indicated that they had no reason to believe that drugs or alcohol were involved.
The driver told police that "the pedestrian was wearing dark clothing at night time and was not visible on the roadway."
The SAPD closed off Fairview from Castor Street to Warner Avenue, until 2 a.m., while they investigated the fatal accident, which occurred right by the Kenneth E. Mitchell Child Development Center and the Heritage Museum of Orange County.
This latest fatal traffic accident happened about a mile from where a 14-year-old girl on a bike was struck and killed by an SAUSD box truck, on Monday.
Witnesses to the crash are asked to call SAPD Traffic Investigator Hadley at 714-245-8216.