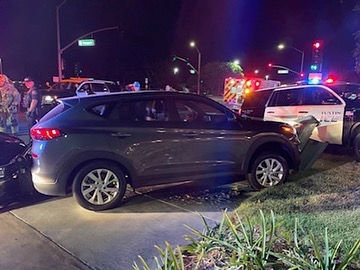 Early Saturday morning, Tustin police officers responded to the area of Newport and Holt regarding calls about a vehicle which had crashed into a structure.
The driver had crashed into a utility box, was unconscious behind the wheel, and was still actively accelerating forwards.
The responding police officers quickly devised a plan to trap the vehicle in its place and prevent injury to other motorists or further damage to property.
Will you still vote for Sarmiento even though his family is suing the City of Santa Ana?
With the assistance from OCFA firefighters, the male driver was safely removed from the vehicle without risking emergency personnel to injury from possible electrocution.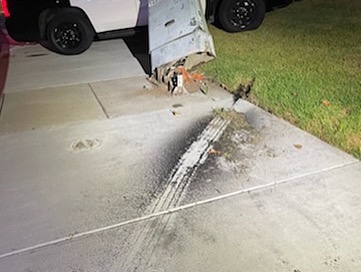 The male suspect was subsequently arrested for driving under the influence and booked at Orange County Jail.
Driving under the influence often leads to a disastrous ending. Please call a taxi or use a service like Uber instead! Remember if you are buzzed you are drunk…