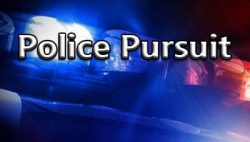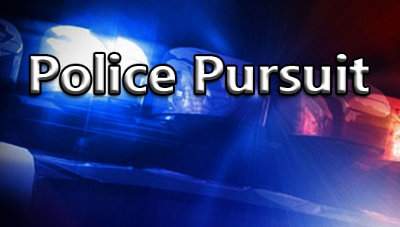 A wild police pursuit of a burglary suspect ended on Thursday in Santa Ana when the suspect ran into an Albertson's Grocery Store located at 2000 E. 17th St., in north Santa Ana, according to the O.C. Register.
Get this – the suspect was able to get away! And perhaps he even walked out with a bag of Albertson's fried chicken for dinner?
The chase begain in Mission Viejo at about 2 p.m. when O.C. Sheriff's Deputies got a "Lojack hit" on an Audi that was linked to a home burglary that happened in that city earlier in the morning.
A burglary suspect led police on a pursuit Thursday from Mission Viejo to Santa Ana, where he ditched his vehicle and fled into an Albertsons grocery store, which was evacuated while police conducted a search, according to the O.c. Register.
Authorities, however, were unable to find him, and they called off the search of the store at 2000 E. 17th St. just before 4 p.m., said Carrie Braun of the Orange County Sheriff's Department.
"We think he changed his appearance in the store and unfortunately got away," Braun said, adding investigators suspect he left the store with other shoppers being evacuated.
A burglary of an Audi occurred early Thursday in Mission Viejo before the Orange Police Department located the suspect from a LoJack stolen vehicle recovery signal and a police pursuit began at around 2 p.m., according to KTLA.
The pursuit of the suspect reached speeds of over 100 miles-per-hour, which prompted officials to back off from outright chasing, leaving that up to the OCSD Duke Helicopter search unit, according to the Mission Viejo Patch.
The suspect ended up at the Santa Ana Albertson's where he ditched his car and went in the store. Police then evacuated employees and shoppers while they searched the store, according to NBC.
Despite the police efforts the suspect somehow got away! Police think he may have changed his appearance and then blended in with the evacuated crowd.