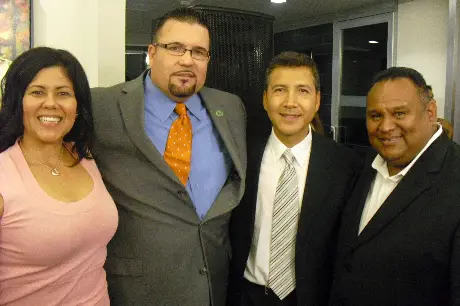 There is almost nothing that I have enjoyed more than being a part of the local blogosphere over the last four years.  As a member of the blog team here at New Santa Ana and before that at the Orange Juice and the Liberal OC I have truly enjoyed writing posts, sharing opinions and debating with our readers.  I have come to realize that one of the things that I enjoy more than blogging is serving on the Santa Ana Planning Commission.
In September of 2009 I stepped down from the Planning Commission to join with Art Pedroza in creating this new venture we call "New Santa Ana".  We wanted to create a place where folks wanting to find out about all things Santa Ana could come to in the blogosphere.  It was our goal to promote our city, its businesses, its happenings and its leaders in a positive fashion.  I think we have succeeded in doing that since our inception.
However after some time I realized that I missed being involved with the Planning Commission and being a part of a group that will help shape Santa Ana's future.  Being a part of the Planning Commission is a serious undertaking and deserves dedication from its members.  That being the case I have decided to stop blogging altogether and dedicate the time I have away from my job to being the best Planning Commissioner I can be.  The citizens of Santa Ana deserve no less than that.
This past Monday the 24th was my first meeting back on the commission.  Most of the commission members are the same as when I was there previously with the exception of Frank Acosta and Sandy Nalle.  Sandy, who also come on board Monday, had also previously served on the commission some years back.  I am very excited to get to serve with Sandy whom I see as a tremendous source of knowledge on planning, real estate and Santa Ana history.
I look forward to serving all of the residents in my capacity as a commissioner and am excited about playing a role in creating a bright future for us all.  Should you have any suggestions, concerns or comments about issues facing the city or the Planning Commission I encourage you to contact me at seanhmill@gmail.com or (714) 858-1145. 
I know that this blog will continue to grow under the capable and tremendous efforts of Art Pedroza.  I encourage you all to tell all your friends about New Santa Ana and to continue with your loyal readership.  Finally I want to thank Art for all he has done with this blog and for promoting our city in a positive fashion.  Keep up the great work.