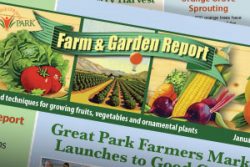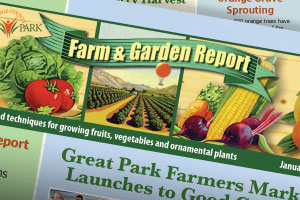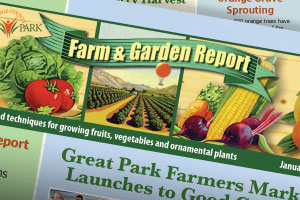 FOR IMMEDIATE RELEASE: JANUARY 26, 2011
CONTACT: JENN STARNES, 949-724-6574
Great Park Farm Produces First Harvest
Organically grown strawberries at Farmers Market this Sunday
IRVINE –When James Irvine sold his lima bean field to the military nearly 70 years ago, some of the most fertile farming land in Orange County became dormant. That changed last year when the Great Park Farm began operations, and now visitors to the Great Park can taste the fruits of this still-fertile land.
This Sunday, Great Park Farm operator Orange County Produce will have an abundance of fresh, organically-grown strawberries available at the Great Park Farmers Market. The recent fair weather has produced sweet strawberries, which will be discounted to encourage people to sample the first fruit from the Great Park Farm.
"Planting on land that had been fallow for seven decades was an amazing experience, and we could not be happier with the result," said Orange County Produce owner AG Kawamura, former Secretary of the California Department of Food and Agriculture. "The strawberries are just the first of many crops we will grow at the Great Park Farm."
Blue skies and warm temperatures in Orange County mean some warm-weather fruits can be grown nearly year-round. Since the Great Park Farmers Market features only locally-grown produce, the selection varies from season to season. Currently the farmers have citrus, sweet potatoes, squash, avocado and strawberries, with a greater variety becoming available as spring draws near.
The Great Park Farmers Market also includes fresh cut flowers, unique foods, artisans' wares, live music and a rotating lineup of gourmet food trucks. After the Farmers Market, visitors can enjoy the Farm & Food Lab, free rides on the Great Park Carousel, and free rides on the Great Park Balloon.
The Great Park Farm is part of the Park's current development project, encompassing more than 200 acres. Large-scale development is evident upon entering the Park, which remains open during construction and expansion.
The Orange County Great Park is open Thursdays and Fridays, 10 a.m. to 10 p.m., and Saturdays and Sundays, 9 a.m. to 10 a.m. The Great Park Farmers Market is open Sundays from 10 a.m. to 2 p.m. For more information, go to www.ocgp.org
About the Great Park
The Orange County Great Park, with its 1,347-acre master plan, is the focal point of the redevelopment of the publicly-owned portion of the 4,700-acre former Marine Corps Air Station, El Toro. The Great Park is currently 27.5 acres and includes an iconic tethered helium balloon that rises 400 feet in the air, providing an aerial view of Park development. A $70 million development plan to expand the Park to more than 200 acres is currently underway. The plan will build out a core section of the Park for the most immediate and wide-ranging public benefit, including the initial components of the sports park, a 114-acre agricultural area, and an art and culture exhibition space. For more information, please go to www.ocgp.org.
###