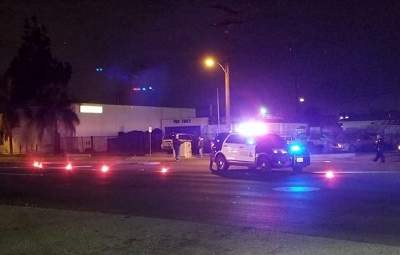 An unidentified approximately 50-year-old man was struck and killed by a vehicle Monday night in Santa Ana, as we reported on our Facebook page last night.
The SAPD responded to the scene of the accident at about 9:30 p.m., at the intersection of W. First and S. Baker Streets, in Santa Ana, a block East of S. Bristol St. They found that the victim had been struck by a vehicle.
The victim died from his wounds at a local hospital, according to the SAPD.
The driver of the vehicle that struck the victim cooperated with the police. He stayed and the scene of the accident.
The SAPD has not yet established if the victim was in a crosswalk when he was hit by the vehicle or if alcohol or drugs were a factor in the crash.
One of our readers heard that the victim was a tamalero. That however has not been confirmed either.