Cinco de Mayo is a yearly celebration held on May 5, which commemorates the anniversary of Mexico's victory over the Second French Empire at the Battle of Puebla in 1862, led by General Ignacio Zaragoza, per Wikipedia. A larger French army eventually defeated the Mexican army at a Second Battle of Puebla and occupied Mexico City, making the victory on May 5 somewhat of a moot point but today Cinco de Mayo is celebrated in the U.S. primarily by those who like to drink, earning the nickname "Drinko de Mayo." It is however also an opportunity to celebrate Mexican culture.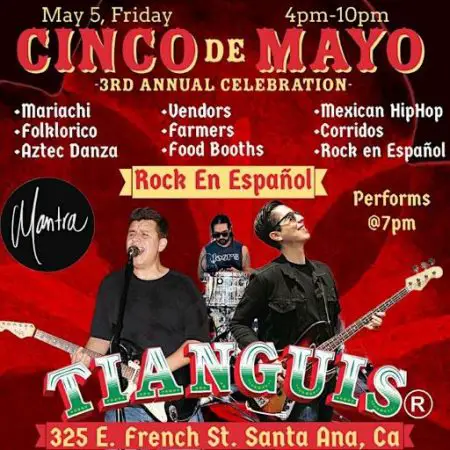 The City of Santa Ana used to host a large Cinco de Mayo event alas that is no longer the case. However the good news is that there is still plenty going on in Santa Ana on May 5: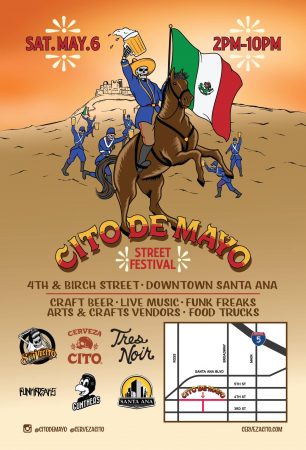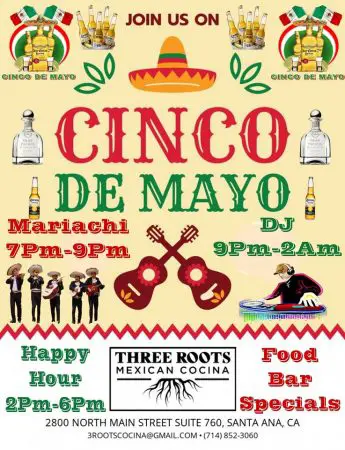 Chapter One is offering Cinco de Mayo food and drink specials starting at 4 p.m. DJs Starting at 5pm! They are located at 227 N. Broadway.
The Copper Door is featuring a night of music from 6 p.m. to 2 a.m. featuring traditional Mexican genres like Mariachi, Ranchera, Banda, Norteña, and Huapango, as well as modern Mexican music like Latin pop, reggaeton, and cumbia. Their talented local Latin performers and guest DJs will keep the dance floor packed all night long. Don't miss out on this chance to experience the vibrant culture and music of Mexico at Copper Door nightclub. They are located at 225 N. Broadway.
El Mercado Modern Cuisine is offering food and drink specials from 11 a.m. to 1 a.m. And also live entertainment by Paco Rodriguez (Bohemian Guitar) and Cinco for Cinco Specials ($5 for $5 Shots and Taco Specials). They are located at 301 N Spurgeon St.