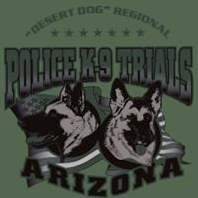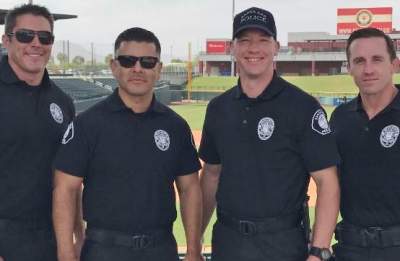 Santa Ana Police Department
Advisory: SAPD K-9 Unit Competes In The Desert Dog K9 Trials
This past Cinco de Mayo weekend, the SAPD K9 Unit competed in the Desert Dog K9 Trials in Mesa, Arizona. The competition was held at Sloan Park, the spring training camp for the World Champion Chicago Cubs. Fifteen law enforcement agencies from Arizona, California, and Mexico were represented by 52 police dogs. The K9 teams competed in a variety of events to simulate real life scenarios as they demonstrated obedience, tackled obstacle courses, and searched for suspects.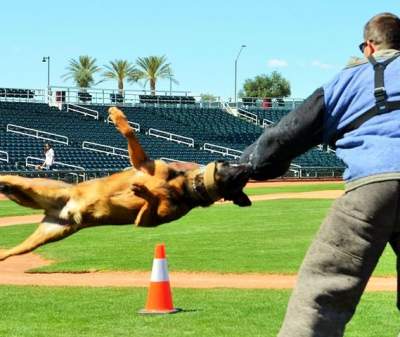 The Unit's senior handler, Randy Saunders, participated in the narcotics detection competition with his K9 partner Renzo. SAPD handlers Luis Galeana (with his K9 partner Puskas), Ryan Shifflett (with his K9 partner Clyde), Mike Heitmann (with his K9 partner Pepper) and Corporal Gripentrog (with his K9 partner Marko) participated in the other police working dog events.
The Unit's overall performance earned the Santa Ana Police Department the distinction of being named the 4th Place Patrol Agency. Additionally, Officer Ryan Shifflett and his partner Clyde took 2nd place in the Building Search competition.