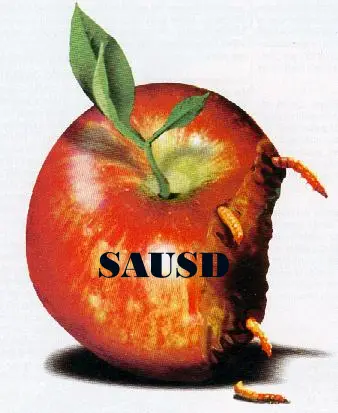 Susan Mercer, the President of the Santa Ana Educators' Association (SAEA) has sent out an email to her members regarding the placement of six schools in the Santa Ana Unified School District (SAUSD) in the California "Persistently Low Performing" schools list. 
Once a school gets on this list, the school district has to take incredible measures to get back in compliance with the state.  These include changing school administrators and reassigning teachers.
Isn't it time for Santa Ana to have a voice on the O.C. Board of Supervisors?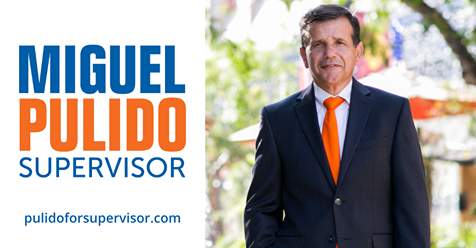 Paid for by Miguel A. Pulido for Supervisor 2020 (ID #1422663)
Here is Mercer's email message:
Did you slip and fall? Find out what your rights are and get a free consultation. Call 888-222-8999. Saslawgroup.com https://www.facebook.com/SasoonessLawGroup/
On March 11, the California State Board of Education added an additional thirty-eight schools to the 188 "Persistently Low Performing" schools identified during the prior week. Century, Valley and Willard were identified during the first round and Santa Ana High, Saddleback and Sierra were added to the list last Thursday.
Despite not receiving Race to the Top funds, the new legislation has put huge pressure on all teachers. I have experienced first hand teachers blaming other teachers. During this difficult time of uncertainty we need to stand united. The blame needs to be placed where it belongs: the California Legislature who is trying to tell us how to do our jobs without any understanding or knowledge of teaching or the needs of our students.
Last week the SAEA Executive Board had an emergency meeting to discuss this issue and the Bargaining Team met for two full days to review and analyze the impact of this legislation on Santa Ana teachers and developed plan of action. On Monday, the SAEA Board of Directors will review the plan, revise it and if approved, will present it to Rep Council on Tuesday.
CTA is reviewing the legal implication of this legislation and the impact the different models will cause once implemented. (Below is the email I sent last week describing the different models.)
In addition, on Friday, SAEA met with the District and reiterated the need to work together. On Tuesday, I will be meeting with Jane Russo, Superintendent, and Juan Lopez, Associate Superintendent to discuss the District's plan and time-lines.
I want to reiterate what I said last week. You will hear many rumors: they are only that…. rumors. At this point no decisions have been made regarding what model will be implemented, if or how transfers will occur, length of the duty day, etc. As of now nothing has been decided.
SAEA will keep you informed and be assured we are working hard to protect and defend you and your rights during these challenging times.
Susan Mercer
President, SAEA
_____________________________________________________________________
And here is a previous note from Mercer:
Last Friday, March 5, District Administration had an emergency meeting with the staff at Willard Intermediate, Valley High School and Century High School to inform them that the State of California has identified these schools as a Persistently Low Performing.
The State of California identified and labeled one hundred schools statewide as Persistently Low Performing. The complete list will be made public during the week of March 8th.
For the 2010-11 school year, these hundred schools, including the three in Santa Ana, need to implement one of the following corrective action models:
1. Turnaround: includes replacing the principal and 50% of the teaching staff.
2. Transformation: includes replacing the principal and increasing instructional time.
3. Restart: school closes and reopens as a charter school.
4. Closure: school closes and students are enrolled in other schools.
The District, SAEA, site administrators and staff will be working together in the development of a plan to be submitted to the State by June 1, 2010. As of now we don't know what the plan will look like.
You will hear many rumors: they are only that…. rumors. At this point no decisions have been made regarding what model will be implemented, how transfers will occur, length of the duty day, etc.
SAEA will keep you informed as things develop. Please check our web site for updates sateach.org
If you have additional questions please call me at 714-542-6758 or email me at saeapresident@hotmail.com.
Susan Mercer
President, SAEASanta Ana Educators' Association
2107 N Broadway, Suite 305
Santa Ana, CA 92706