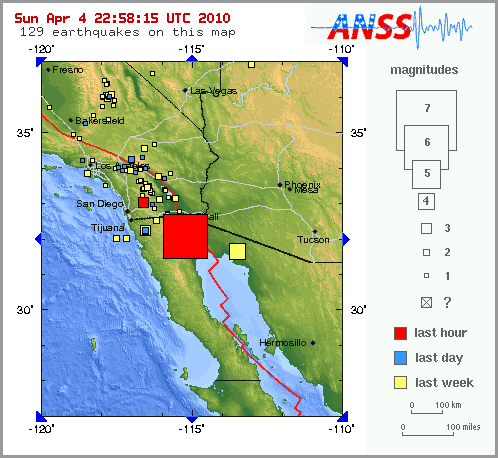 A 6.9 earthquake struck Mexicali, Mexico, a few minutes ago.  We felt it here in Santa Ana for what seemed an entirety.  It felt like a series of rolls here.  Reports indicate that it was a lot stronger in Mexico and my relatives in Riverside said it felt much stronger there as well.
A 4.4 earthquake also just hit Sacramento moments ago, according to this source.
A number of aftershocks are being reported both in Northern and Southern California.
A lot of our residents here in Santa Ana have relatives in Mexico and are no doubt worried about them.  If you cannot reach them by phone try sending them a text message with your cell phone. Continue reading→