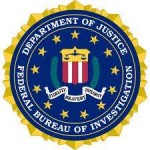 If you live in Thousand Oaks, Irvine, Simi Valley, Murrieta, Glendale, or Santa Clarita, you can go ahead and leave your doors unlocked at night: your cities have named some of the safest in America according to the FBI's newly released 2012 crime statistics, as reported by California City News.
So what about Santa Ana?  Our city came in #45th. Fontana was #46.  Los Angeles was #53.  Southern California cities that were ranked safer than Santa Ana included El Monte (#33); Garden Grove (#41); Temecula (#37); Orange (#24); Torrance (#14); Murrieta (#8);  and Oxnard (#34).  Click here to see all the ratings.
Santa Ana averaged 4.01 violent crimes per 1,000 residents in 2012.  Los Angeles averaged 4.8 violent crimes per 1,000 residents.  That's right – our city is barely better than the dreadful Los Angeles!  And Santa Ana averaged 22.22 property crimes per 1,000 residents while Los Angeles came in at 22.69.  No bueno!
If you are feeling less safe in Santa Ana of late – you are correct.  Our city has definitely slipped since the so-called Santa Ana Spring. I wonder how our City Council will try to explain this?