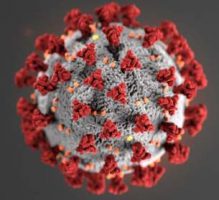 To minimize adverse health consequences and resource impact from COVID-19, and consistent with guidance from the California Department of Public Health (CDPH), the Orange County Health Care Agency has shifted the approach in public health away from containment and toward mitigation, a more effective strategy to address the virus county-wide.
The mitigation strategy shifts the focus from labor-intensive contact tracing, the process of identifying every person a known COVID-19 case has potentially exposed, to protecting the most vulnerable populations, persons over age 65 and those with chronic health conditions, by minimizing their exposure to the virus. Community transmission of COVID-19 has been identified in California since late February, and since early March, most of the confirmed cases in the state were not related to travel outside of the United States.
The Health Care Agency's daily COVID-19 status updates will reflect this change as follows:
–  The HCA COVID-19 web page will be updated daily by 2:00 pm
– Effective March 21, 2020, confirmed cases will no longer be identified as 'travel-related', 'person to person spread', or 'community transmission', as most cases as we move forward will be community transmission
– HCA will continue to report age and gender information for all confirmed cases
To help prevent community transmission and limit your exposure you can:
– Stay home except for essential needs
– Wash hands with soap and water for at least 20 seconds
– Cover your cough or sneeze with a tissue
– Clean and disinfect frequently touched objects and surfaces
– If soap and water aren't available, use alcohol-based hand sanitizer
For general information about COVID-19, please call the OC Health Care Agency's (HCA) Health Referral Line at (800) 564-8448, visit http://www.ochealthinfo.com/novelcoronavirus, or follow the HCA on Facebook (@ochealthinfo) and Twitter (@ochealth).
For non-medical questions, contact the County of Orange Public Information Hotline at (714) 628-7085.