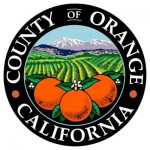 Hugh Nguyen, Orange County Clerk-Recorder
NEWS RELEASE, UPDATE
For Immediate Release: Dec. 19, 2013
Questions? Call (714) 834-2500
Man Behind $3.5 Million Fraudulent Real Estate Scheme Sentenced to Jail
Last Friday, convicted felon, Blair Christopher Hanlon, 50, of Long Beach, was sentenced to four years behind bars for his involvement in a fraudulent real estate scheme in which he stole more than $3.5 million from unsuspecting victims.
Orange County Superior Court Judge William R. Froeberg handed down the sentence saying that jail time was the only way to stop Hanlon. He also said that without jail time Hanlon is unlikely to stop his private war with lending institutions. Most of the properties that Hanlon targeted were foreclosed or in financial trouble. Hanlon will serve his time in county jail.
The Orange County District Attorney's office prosecuted Hanlon, who was convicted this past October 30 on five felony counts of recording false, forged real estate documents. His scheme involved recording fraudulent quit-claim deeds that transferred about 70 properties in various Orange County cities into his company's name. He then seized the properties and began renting them to unsuspecting tenants.
Authorities were first alerted about the scheme when one of the legal owners of a seized property contacted the Anaheim Police Department to report unknown tenants in his home. This led to a multi-agency investigation which included the Orange County District Attorney's Office and the cooperation of the Orange County Clerk-Recorder Department. Ultimately, Senior Deputy District Attorney Pete Pierce of the Major Fraud Unit prosecuted the case.
County Clerk-Recorder Hugh Nguyen said, "I would like to congratulate Orange County District Attorney Tony Rackauckas and his Major Fraud Unit on a job well done." "I hope this sends a strong message to would-be criminals that we are watching and that we are dedicated to safeguarding the confidentiality and security of our records."
The Orange County Clerk-Recorder provides a variety of public services, including recording documents relating to real property transactions; maintaining and issuing copies of birth, death and marriage certificates; issuing marriage licenses and performing civil marriage ceremonies.
The department also oversees the Orange County Archives.