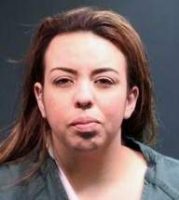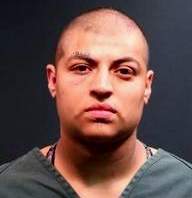 Santa Ana Police Department

Advisory: SAPD Officers Arrest Four In Stolen Vehicle Pursuit – Possession Of Firearms
On Tuesday, 04/11/2017, at approximately 12:05 a.m., SAPD police officers were in the area of McFadden and Newhope when they attempted to stop a gray Toyota with no plates for vehicle code violations. The vehicle failed to yield and a pursuit was initiated.
The pursuit terminated when the suspect vehicle crashed into the rear bedroom of a residence at Newhope and Holly in the city of Fountain Valley. Three suspects were immediately taken into custody and a fourth suspect fled on foot.
With the assistance of Orange County Sheriff's Air Support "Duke", the fourth suspect was located hiding in the front yard of a residence. A canine was deployed and the fourth suspect was taken into custody. Further investigation revealed the vehicle to be a reported stolen out of the city of Anaheim. Three firearms were recovered from inside the vehicle and one in a neighboring yard where suspect Estrada had run to evade officers. Officers also located meth and cocaine in the suspect's' vehicle.
The vehicle and suspects' description are similar to that of a series of robberies that have taken place, throughout the Santa Ana area. Robbery Detectives are continuing their investigation into these suspects possible involvement. All four suspects have been booked into the SAPD Jail.
Suspect 1 – Tanisha Marie Estrada (29) Santa Ana
Suspect 2 – Leticia Dominguez (21) Santa Ana
Suspect 3 – Daniel Enrique Ramirez (23) Santa Ana
Suspect 4 – Joshua Rudy Ramirez (20) Corona
Booking Charges For All Suspects: Felony Evading, Grand Theft Auto, Felon In Possession Of A Firearm, Participation In A Street Gang, Committing A Felony Benefitting A Criminal Street Gang, Carrying Concealed Weapon In A Vehicle With A Prior Felony Conviction