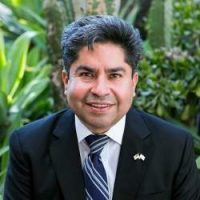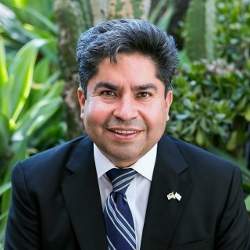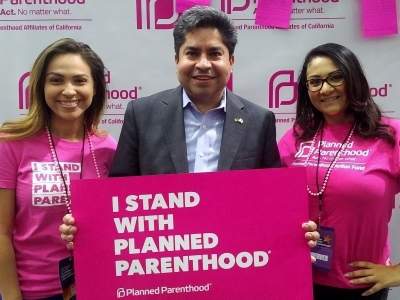 First to Launch Campaign for Open Seat, He Submits His Resume To Voters
Santa Ana City Council Member Jose Solorio announced he's running for Mayor in 2020. To launch his campaign, he started sharing his resume to voters, emphasizing the importance of earning their vote one person at a time.
"For the first time in more than two decades, residents in Santa Ana will have an opportunity to elect someone to fill an open seat for Mayor. I'm eager to talk to voters about the future they want for their families, their neighborhood, and our dynamic City," Solorio said. "Santa Ana will be celebrating its 150th anniversary later this year. But the history for the next 150 years, we can write together. That's why I'm thrilled to submit my resume for the job of Mayor and talk with residents about their priorities for change."
Solorio's resume highlights his experience as a member of the State Assembly, his current role as a City Councilman, and his expertise as a public affairs professional at regional transportation and water agencies.
Solorio is the son of farm workers and attended UC Irvine for his bachelor's degree and Harvard University for his master's degree in public policy. He's married to a Santa Ana public school teacher and together they have been raising two amazing children.
To learn more about Jose Solorio, visit www.JoseSolorio.com, Facebook.com/SolorioForSantaAna, Instagram.com/SolorioForSantaAna or Twitter.com/JoseSolorio.