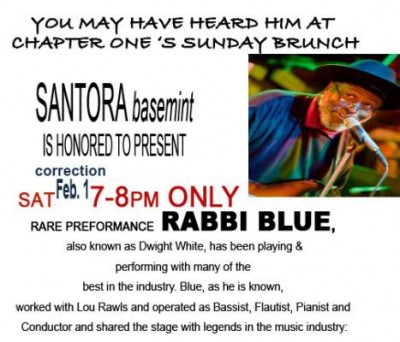 Tonight's Santa Ana Art Walk will be a bittersweet one.  Downtown Santa Ana (DTSA) is still reeling from the brutal murder of Kim Pham outside of the now-closed down The Crosby.  And the Memphis at the Santora has announced that they are closing down as well, to be replaced by a "High End Mexican Restaurant."  The darkest news is that Jack Jakosky, the owner of the Santora building, has begun to evict his artists, after whitewashing the Santora Mural.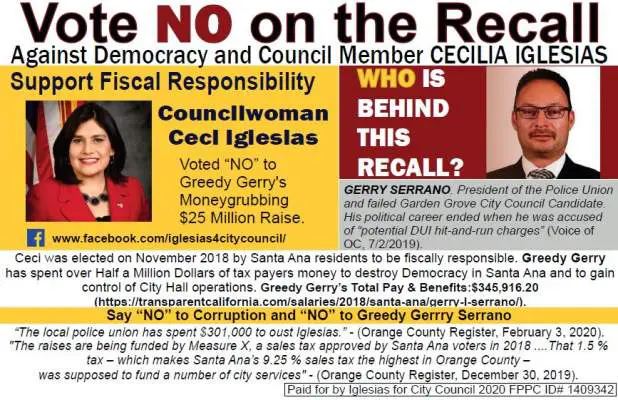 Dark times indeed.  But if you are venturing out to DTSA tonight, here is a rundown of what is happening:
Isn't it time for Santa Ana to have a voice on the O.C. Board of Supervisors?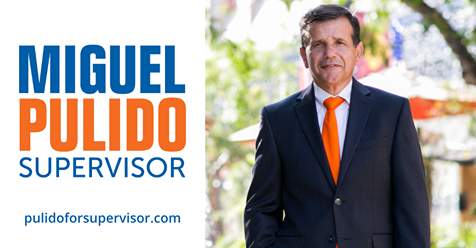 Paid for by Miguel A. Pulido for Supervisor 2020 (ID #1422663)
Avantgarden presents Sheryl Bale

. Come to the Art Walk Saturday with featured artist Sheryl Bale and new art by several resident artists! 207 N Broadway.
Laila Lupe Launch Party. Laila Lupe, a local contemporary and edgy women clothing line, invites you to our launch party to introduce you to our FW '13 garments and give you a little taste of what to come in our SS '14 collection.  305 E. 4th St.
Bombazo Fandango IV Photo Exhibit Opening at El Centro Cultural de Mexico.  313 N. Birch Street, Santa Ana.  

Featuring Bomba and Son photographs from these artists: 

Sara Aguilar, Rudy Delgado, Piero F. Giunti, Javie Martinez, Dalila Paola Mendez, Rudy Ramirez, 

Erika P. Rodriguez, Zuleica Zepeda. Curated by Rudy Rudy Rude Ramirez.

DumB COMPANY Presents: an Outdoor Mini Concert at the Santa Ana Artwalk

.  

On the corner of Fourth and French. 

Performances by: Asleep At The Gate, China Woman, The Heathens, Shitting Glitter, The Moan.
Time/Memory – Opening Reception at Orange County Center For Contemporary Art.  117 N Sycamore St.  Artists: Beatriz Cortez, Kristen Dikio, Jenny Donaire, Danny Escalante, Ashley Hagen, Kate Parsons, Garrett Pointer, Erika Ostrander, Farnaz Sabet.
Champagne Wishes & Caviar Dreams at The Playground, at 220 East 4th Street. Featuring Art Installations by: Jouvon Michael Kingsby, Federico Medina, Michael Ziobrowski, El Vago Mago, Sean Robertson, Lizeeth Covarrubias, Roger Eyes R, D Irty Merlin, Jonas Lynch, Seth Meex Wilder, Andrea Patrie, Zach Howard Shore, Levi Gadson, SPARC + More Surprise Artist. Sound By: Mistah Kees (Big Time Tune Sound), Dirty Merlin (.GRN+GLD.), Jorge Rios, Dragonsoundz, FRAUDÉ.

The D'Oh Show at the East End – Downtown Santa Ana at 300 E. 4th St. A Simpsons-themed art show brought to you by Tarte Vintage. Live performances by BurGur, Time & Energy, Lobo Incognito, Evan Geesman, + surprise guest.  (hint: it's STAB)

Be sure to stop by the Green Door Gallery at the Santora to buy artwork from Kathie Warren.  The Santora's owner is evicting her.   There will be a jazz performance by Rabbi Blue at 7 pm.
Be sure not to photo-bomb or push any cholas while you hang out in DTSA.
Advertisement
Is your employer a mess? Call Sasooness.
In the state of California for every 5 hours worked an employee must get a 30 minute, uninterrupted lunch break. For every 3 hours worked an employee must get an uninterrupted 10-minute rest break. Working over 8 hours in a day or 40 hours in a week is due overtime. Don't let your employer screw you! Give us a call at 323 746-8099.
En el estado de California por cada 5 horas de trabajo su patrón le debe permitir tener un receso de media hora sin interrupciones. Si trabaja más de 8 horas en un día o más de 40 horas de trabajo en una semana su patrón le debe pagar tiempo y medio. No deje que su patrón abuse de su trabajo. No importa que no tenga papeles. Usted tiene derechos. Llamenos al 323 746-8099.