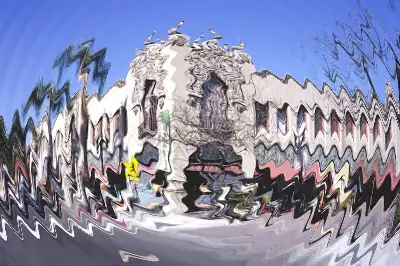 Hindsight, as they say, is 20/20.  Who knew that the attempt by Irvine's Newsong Church to buy the historic Downtown Santa Ana Santora Arts Building was something artists should have supported?  At the time the artists flipped out.  But now the screws are being put to them by Jack Jakosky, the wealthy Newport Beach resident and businessman who ended up buying the Santora.  Jakosky has in just a few weeks whitewashed a mural and now he is beginning to evict the artists.
What about Newsong? Well when I saw that their pastor, Dave Gibbons, really wanted to minister in our city I put him in touch with my minister, Andy Quient, at Santa Ana's historic First Baptist Church, which was headed for bankruptcy.  Newsong ended up buying First Baptist and what a relief that has been!  They quickly started remodeling, fixing the landscape and they upgraded the sound system.  Good times are back at First Baptist!  I think however, in retrospect, that they would have done the same thing at the Santora.  And they would not have evicted the artists.

However what is done is done.  The upside to Jakosky's purchase of the Santora is he is apparently fixing up the building.  And a commenter at the OC Weekly says that he has had "recent meetings with MOLAA & other local art leaders to bring in high-quality art spaces that reflect Santa Ana's diverse culture or his upcoming collaborations w GCAC and other art groups."
Let me translate that for you.  That commenter, who goes by the moniker "Pocha Pena" is basically saying that the local artists in DTSA aren't up to snuff – but we are not to worry as Jakosky is bringing in "high-quality" artists to replace the evicted ones.  I have heard this line of reasoning before from others in DTSA so I guess the elitists are driving the Artists Village bus now.
But you have to understand that creating the Santa Ana Artists Village was NEVER about the arts.  It was about figuring out a way to increase the values of the DTSA buildings.  The reality is that the folks who backed all this really could care less about the arts.  For them the arts are a means to an end.  Look at what Pena is saying.  What they really want is to upscale DTSA.  That means only a few will make it.  The rest?  Adios.
The winners will be guys like Jakosky who will swoop in and buy up the buildings while they are still cheap.  Their real goal is to create a business district with art ornamentation.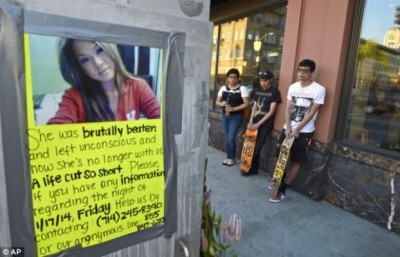 How do the DTSA's nightclubs and hipster bars and restaurants fit into this equation?  I am not sure. Since the brutal murder of Kim Pham, a couple weeks ago, The Crosby has shut down and the Memphis at the Santora has announced that they are closing down too.  I expect more of these closures to continue.
For DTSA to make any progress they need to open restaurants with broader appeal.  Look at San Diego's Gaslamp District or Old Towne Orange.  Some of these restaurants should appeal to families.  A Spaghetti Factory would be a very nice fit in DTSA, for example.
Making DTSA friendly to families would be great.  Newsong would have fit nicely into such an endeavor.  Alas that ship has sailed.  That worked out well for First Baptist but isn't working out so well for the local artists who tried to make it at the Santora.  I don't expect the new Santa Ana Arts Commission to do much to help these folks.  They bet on the wrong horse…