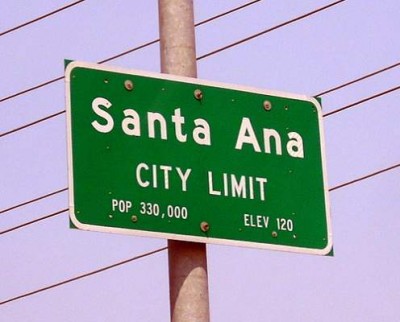 You want to know why Santa Ana is such a mess?  We reported this week about a young man who dropped out of a good high school, Godinez Fundamental, and was shot dead at the age of 18, at 1 am.  While he was not a gang member he was a drug runner, according to my son James who went to school with Jeffrey "Jay Jay" Enriquez, the shooting victim.
Enriquez had seven brothers and sisters.  I can't tell from his Facebook page if he had a dad around.  In that he was just like a lot of kids in Santa Ana, which is Orange County's youngest city – we have more kids under 18 than any other city in our County.

It will cost an estimated $241,080 for a middle-income couple to raise a child born last year for 18 years, according to a U.S. Department of Agriculture report released last year. That's up almost 3% from 2011 and doesn't even include the cost of college, according to CNN.
Now now are these families supposed to properly raise their kids when so many households in our city are led by single moms?  And where the heck are all the dads?  The reality is that the government is the major provider in many of these homes.  Is it any surprise that the Democratic Party prevails in this city?  That party the social welfare programs that sustain so many families in our city, in the absence of functional families.
Our nation's ill-conceived drug war accounts for many of these absent dads, who end up rotting in jail while their kids are recruited by gangs to sell drugs.  The gangs in our city know that these kids cannot go to jail if they get busted. They go to Juvenile Hall instead.
I have friends who are teachers here in Santa Ana who tell me that in many cases the families of the youthful drug runners know that they are selling drugs.  But they look the other way because these kids bring home a lot of money.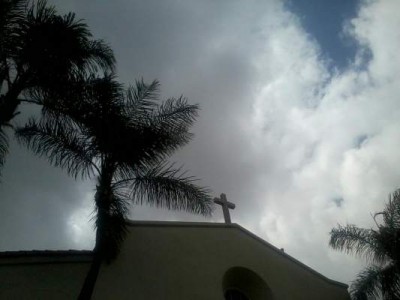 There is another culprit – the Catholic Church.  In the book Underdevelopment is a State of Mind, by Lawrence E. Harrison, the Catholic Church is exposed as a major opponent of any kind of birth control and family planning, wherever it maintains an emotional and religious grip around the minds and necks of the average people of any country.  Thus, such countries as Mexico, suffer untold and eternal illiteracy and poverty because they cannot get out from under the burden of too many children and no way to educate, feed or provide jobs for them.  (Click here for more info about this topic).
Here in Santa Ana we have a lot of Catholic residents – go to any Catholic Church on a Sunday and you will see that they have to hold six to ten services to deal with all the crowds.
It is quite ironic how many of Orange County's most powerful Republicans also happen to be arch-conservative Catholics – and they rail against immigrants while supporting a church that keeps poor people poor.  These Republicans also support the drug war.  And they oppose making college education available to children who were brought here from other countries at a young age by parents who were and are undocumented.
And then there is our school district, the SAUSD.  It is of course a hot mess.  The SAUSD Trustees are impossible to contact and don't really care, for the most part, about the people in this city.  The SAUSD administrators make a lot of money but the results are highly questionable.  We continue to lead this County in low graduation rates and high dropout rates.  But I can't blame the teachers.  They are doing the best they can under trying circumstances.  And our city has one major library and one branch – both of which are closed on Sundays, so the kids have nowhere to go to do homework before they go back to school on Monday.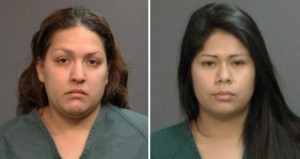 So you wonder why there is so much crime in this city and why three women would grow up to become brutal killers?  I am of course referring to the "ladies" who kicked and stomped a young woman to death in Downtown Santa Ana a couple weeks ago.  You don't see women doing this anywhere else in Orange County.  Just here in Santa Ana.
You can gentrify our Downtown till the cows come home but you will not change Santa Ana until you address the root causes of poverty in our city.  As long as high school girls are getting pregnant and families are having kid after kid and dads are not living up to their responsibilities you will not change this city.  And if you think things are bad now wait until you see what we will be paying for water and energy in a few years…we are already paying the highest property taxes in Orange County as our residents keep voting for school bond measures without thinking about how these are going to be paid back.
And what about jobs?  The Democrats want to raise the minimum wage.  But that will pretty much ensure that there will be no jobs for teenagers, in a city that really needs those jobs.  Not to worry.  The gangs will continue to need more drug runners…