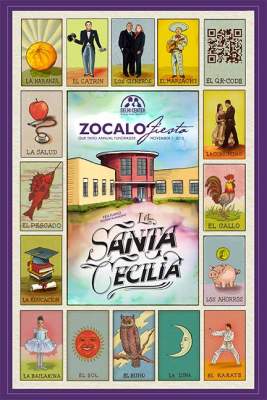 The 2013 Zocalo Fiesta is set for Thursday, November 7, 2013 from 6 pm to 9 pm at the Delhi Center, located at 505 East Cetnral Ave., in Santa Ana.
Enjoy a night of music, dancing, food, tequila tasting and yes…loteria, the best game in town! This year we are thrilled to present La Santa Cecilia as our featured entertainment. Zocalo Fiesta is proud to honor Gilbert and Jacki Cisneros for their support of the Delhi Center and the community.

Tickets are $50 until Sept. 1st, then tickets are $100.
Sponsorship Opportunities Available: http://delhicenter.org/live/donations/sponsor-zocalofiesta/