A woman set a small fire inside the Walmart in Santa Ana back on Oct. 4, of last year, at about 6 pm., according to the O.C. Register.
Now the Orange County Fire Authority is asking the public to help identify the woman, based on a few pictures of the suspect that were taken from the store's security camera footage.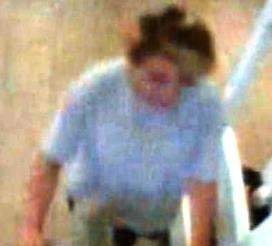 The suspect was seen at the Walmart store, which is located at 3600 McFadden Ave., where she lit clothing that was hanging on a rack, on fire.
Walmart's store employees were able to put the fire out with a fire extinguisher. They described the suspect as being a 35-to-45-year-old white or Latino woman with long brown hair with blonde streaks.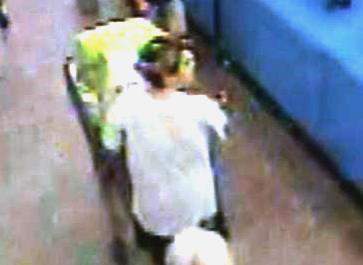 Anyone with information is asked to call Orange County Crime Stoppers at (855) TIP-OCCS. Anonymous tips are accepted and a cash reward of $1000 is being offered for information leading to an arrest in the case.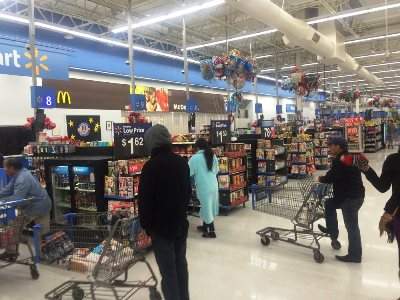 Yelp readers have some interesting things to say about this Walmart, which you can read here. Here are a few excerpts:
My first mistake was going to Walmart. My second mistake was going to Walmart in the hood. My third mistake was going to Walmart in the hood at night.
Store Manager Mark is unbelievably rude. I saw him belittling someone that dropped something at the entrance.
Ghetto-ist WalMart around here. What can I say but when you see actual SH*T, yes I mean poop, on the middle of the floor…you know it's GHETTO.
This Walmart lacks in customer service so bad!!! None of the cashiers ever greet you, smile or say ANYTHING to you
If you've had a painfully long and miserable retail career, this is where it goes to die.
Despite the convenience of the location to my home I would rather drive the extra 7 miles to the one in Huntington Beach.
This Walmart store is in Santa Ana's Ward 6, which is represented by Councilman Sal Tinajero.