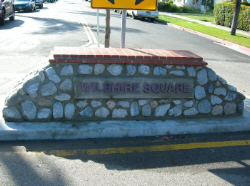 Dance under the stars of a "Tropical Night" to American and Latin Pop music of the Eddie Banuelos Orchestra on Saturday, July 30, 7-11 pm in historic Wilshire Square Neighborhood Association's 1100 block at S. Ross St. and W. Russell St.
Pack a picnic basket to dine alfresco. Reserve a table table for $30 for your viewing pleasure. Prizes for best decorated "Tropical Nights" themed tables. Call (714) 380-2210. Blanket and lawn chair seating is free.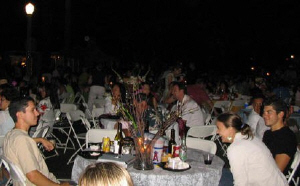 Fans who have heard the Eddie Banuelos Orchestra at the Balboa Bay Club and other local venues are coming to the Summer Concert. During a rehearsal recently, the Wilshire Square's Board heard Eddie's Orchestra play Big Band Swing tunes, Rhythm and Blues, Rock 'n Roll hits, even "Achy Breaky Heart"and a sultry "Solomente Uno Vez" and "Besame Mucho."
Eddie's 9 member Orchestra features 3 lead singers who specialize in different musical genres. Get your dancing shoes on the the Saturday, July 30 Wilshire Square "Tropical Nights" Summer Concert!