JOIN US FOR THE DOWNTOWN SUMMER CONCERT SERIES THIS FRIDAY, JULY 29th FROM 5 TO 9 PM FOR THE SECOND EDITION !
Downtown Inc's Summer Concert Series features 10 weeks of Friday night concerts with over 48 different music and entertainment groups.  Click here to RSVP on Facebook.
Bring a lawn chair, relax and enjoy the music.  Beer and wine garden accessible to 21+ with valid ID.  Admission is free and all ages are welcome. Check out all the great restaurants and clubs after the concert.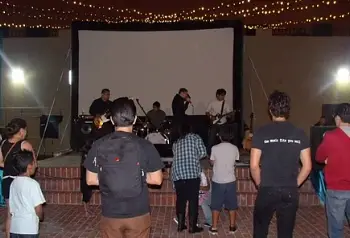 California Career College is sponsoring the children's area with facepainting and crafts.
Musical Lineup:
— JULY 29 —
MALINALLI ( Razteca Movement )
7TH ILLUSION ( Rock en Espanol )
GUY JAMES AND THE BROTHERS ( Blues Rock )
THE BELLHAUNTS
DJ RAS SAL ( Resident DJ : Downtown Sound @ Memphis / Downtown Soul @ Bistro )