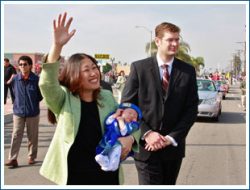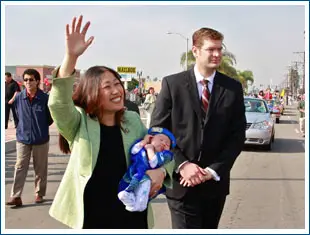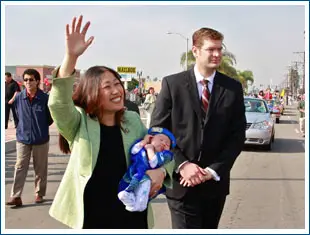 Is the Democratic Party of Orange County going to give Republican Supervisor Janet Nguyen a free pass in 2012?  It certainly looks like that is going to be the case.
Assemblyman Jose Solorio is not going to challenge her, even though he terms out in 2012.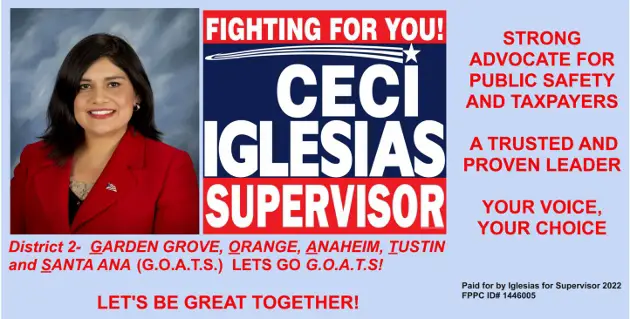 O.C. Labor Federation Political Director Julio Perez is going to challenge his fellow Democrat, Santa Ana Councilman Vince Sarmiento, in 2012, for Solorio's seat in the 69th Assembly District, instead of doing the right thing and going after Nguyen.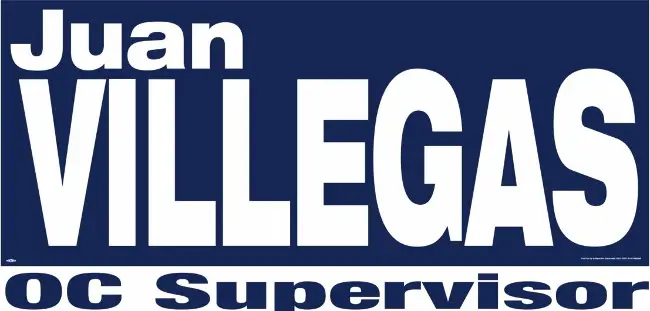 Phu Nguyen, a Democrat who came close to winning in the 68th Assembly District last year, will probably run for that seat again.
I have heard rumors that one of the Santa Ana Council Members might challenge Nguyen, but so far that has not come to pass.
Nguyen should be ripe for the picking.  Her district leans blue and the voters in the district voted for Obama in 2008, and will probably do so again in 2012.  Plus Nguyen angered local Vietnamese voters when she tried to take over their Black April event last year.  Her former Chief of Staff, Andrew Do, quit after that debacle.
So why are the Democrats giving her a free pass?  Well, labor paid for the recount that put her in office.  She has been their gal ever since.
It should be noted that Nguyen recently got up and walked out of a Board of Supervisors meeting when a group of Harvey Milk Day supporters was talking to the Supervisors.  She later said she had to go breastfeed her baby, but she could have had a surrogate give the baby bottled breast milk.  I suspect she used the baby as cover so she could leave and not have to vote to support Harvey Milk Day.
Nguyen was also a staunch supporter of failed anti-Latino gubernatorial candidate Meg Whitman.
Can any Democrat beat her?  Of course.  I think any of the Santa Ana City Council Members could beat her, with the exception of Carlos Bustamante, who I heard today is trying to convince the rest of the City Council to hire the former City Attorney from the City of Bell.  Bustamante is also a Republican and an ally of Nguyen.  And, as an Orange County employee, Bustamante also works for her.
I also think that former Assemblyman Van Tran could easily beat Nguyen, as could any of his allies.
Nguyen is going to continue to support awful Republicans if she gets reelected.  The Democrats need to challenge her.  Giving her a free pass would be a real insult to Democratic voters in the First District.