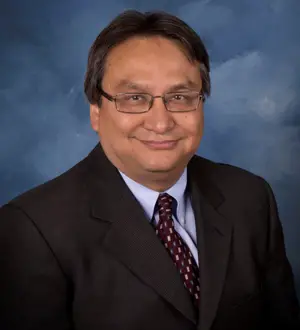 I am hearing from multiple sources today that SAUSD Trustee John Palacio is inexplicably considering running for our City Council's Ward 3.  There are already several candidates including Planning Commissioner Eric Alderete, who has the support of almost the entire City Council (Mayor Pro Tem Claudia Alvarez has not endorsed anyone yet); O.C. middle manager Charles Hart, a Republican; former Santa Ana City Council Member Brett Franklin, who has Mayor Miguel Pulido's endorsement; Park Santiago resident Shane Ramon Barrows, a cop in Irvine; former Orange School Board Member Steve Rocco, and Ana Rebecca Valencia-Verdin, a friend of current Ward 3 Councilman Carlos Bustamante, who lives in Floral Park.
Palacio was first elected to the SAUSD School Board in 1998 and re-elected in 2002, 2006 and 2010. He was appointed Board President in 1998, re-appointed in 1999 and served again in 2001.  He is involved in the Hispanic Education Endowment Fund, but I am not sure in what capacity as his name does not show up on their financial reports.  
Palacio has a Bachelor of Arts Degree in Political Science from the University of Arizona, attended Catholic University of America Law School and did graduate studies at both Bucknell and Arizona State universities. He continues to maintain a second home in Arizona.
Palacio's former ally on the SAUSD School Board, Nativo Lopez, was recalled in 2003.  Click here to read about Palacio's past support for Lopez and his involvement in the district's disastrous Project Labor Agreement, which banned non-union contractors from bidding on district construction projects.
Palacio buddied up to the Usual Suspects after the recall.  And he did so again when they lined up behind his buddy Al Amezcua in 2010, when Amezcua ran against Pulido and lost badly.  Palacio is backing the current school board campaign of Amezcua's daughter, Valerie.
I am not sure what the heck Palacio is thinking if indeed he is considering running for Ward 3.  Alderete has already lined up all the big endorsements and he can and will raise a lot of campaign money.