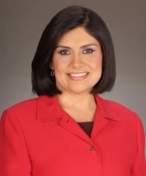 Recalling the status quo in education
By ORANGE COUNTY REGISTER EDITORIAL BOARD
Teachers, administrators and parents were naturally upset when they took to the lectern at the Santa Ana Unified School District board meeting last Tuesday to address the issuing of pink slips to 287 employees.
Most of those pink slips went to educators, and a number of teachers who received the notices, or knew a teacher who received a notice, spoke of the good work they and their fellow educators are doing, and how harmful the cuts would be to their schools. But, somehow, the only board member who voted against issuing the pink slips also seemed to be receiving most of the blame.
The teachers took exception to board member Cecilia "Ceci" Iglesias on two counts: first, for having the audacity to suggest that pensions and salary increases contributed to the district's financial dilemma, and second, and perhaps more heinous, for being a willing opponent of the entrenched special interests in education and an advocate for greater parental choice.
One pink-slipped teacher suggested that the school district was a family, and that Iglesias' support for allowing parents to send their children to schools other than traditional public schools "is not what family does."
It is a telling example of how entrenched educational special interests are when those who suffer under it prefer to shoot the messenger. But the facts are clear. The district has opted for salary increases for school employees to the tune of $32 million. In contrast, the amount of money being saved by cutting 287 educators comes out to just $28 million. Teacher pay has jumped 16 percent over three years.
As for Iglesias' support of charter schools, let's be clear: Charter schools are public schools. They just aren't the public schools you're used to — and that is entirely the point. The educational status quo has failed too many for far too long.
But Santa Ana's teachers union thinks Iglesias' views are such a threat that they make her worthy of recall, and it has called on parents to throw her out of office. Iglesias' only crime seems to be holding views counter to that of the union.
We could use more people like Iglesias on our school boards. We call on parents to reject any recall.