By: SAUSD Trustee Cecilia Iglesias
Why is the Santa Ana Unified School District Intentionally misleading community members and parents on the true academic achievement of the District?
At Friday's Superintendent Breakfast, Dr. Stefanie Phillips reported to a full house of over 400 community members that 69% of the students are reading (ELA) proficient. Where did she get those numbers from? According to the new results reported by the California Department of Education, Santa Ana Unified School District is 28% proficient in ELA and 22% proficient in Math.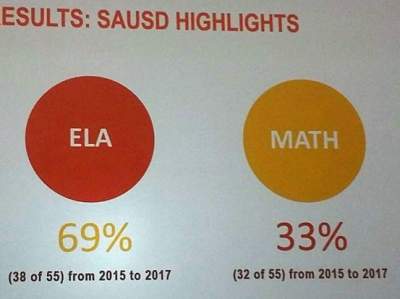 SAUSD has decreased enrollment in the last 3 years and they blame it on Charter Schools – playing the blame game. However parents know best! Just to compare: Samueli Academy, a local charter school, has an ELA proficiency of 79% and 51% proficiency in Math. Click here for the data.
The SAUSD must recognize they have academic achievement problem if they want to retain parents in schools that are failing our students.