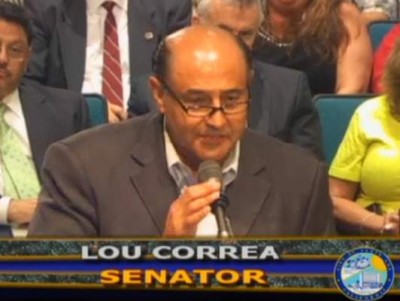 Now that First District County Supervisor Janet Nguyen is packing her bags for Sacramento, where she will become the State Senator in the 34th District in January, it is time to select a new Supervisor to take her place.  A special election will be held in February, which means there will be very little time for the candidates to make their case to the voters.
Former Supervisor Lou Correa, who is terming out in the 34th State Senate District, wants to return to the OC Board of Supervisors.  He quit the First District a few years ago when he headed to Sacramento.  Nguyen took his place in the First District and in a weird bit of karma is taking his place in Sacramento now.
The Orange County Employees Association has already announced that they are endorsing Correa, on the premise that he can bring back more tax revenue to the County.
But the downside of backing Correa is the fact that he may be, once more, a "Rent-a-Supervisor," as I am hearing that U.S. Senator Barbara Boxer is going to retire in 2016.  If that happens you can expect that U.S. Representative Loretta Sanchez will run for Boxer's seat – which means that Correa will likely quit the OC Board of Supervisors again in order to run for the 46th Congressional District.  Ironically he may end up facing off against none other than Nguyen, who has had her eye on the Sanchez House seat for years.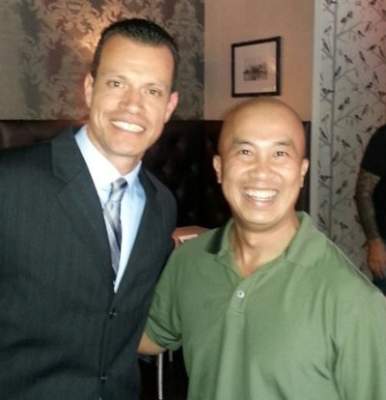 Chris Phan has been hanging out with the wrong people in Santa Ana…
I am a fan of Correa but if he thinks he is going to sail back onto the OC Board of Supervisors he has another thing coming.  Nguyen gerrymandered the First District to include more Vietnamese voters, who vote frequently, and she removed quite a few Latino voters, who don't vote frequently.  And there will be a number of Vietnamese candidates perhaps including Nguyen's former Chief of Staff, Andrew Do; Garden Grove City Councilman Chris Phan (who has admitted that he can't raise money); and Garden Grove City Mayor Pro Tem Dina Nguyen, who was just elected to the OC Water District, in Division 1, on Nov. 4.
You can expect that the other candidates are going to hit Correa hard on his past votes to increase taxes and to spike public employee pensions.  These are the sorts of attacks that allowed Nguyen to destroy former State Assemblyman Jose Solorio in this year's General Election, when she cruised to an easy victory in the 34th State Senate District.  You can bet that the other candidates will also try to nail Correa on Prop. 13 as well.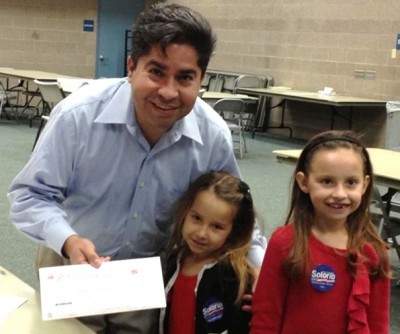 And Correa will almost certainly not be the only Latino on the ballot.  Other Latinos who may run include Solorio as well as Santa Ana Mayor Miguel Pulido – who enjoys broad support from many Republicans and was easily reelected on Nov. 4.
The fact that Pulido was on the ballot just last week – and was the beneficiary of a great many campaign mailers, should cause Correa some concern.  The fact is that Correa has not been on the ballot since 2010, when he easily defeated Anaheim City Councilwoman Lucille Kring by over 42,000 votes, according to Smart Voter.
Correa was supported by many business associations and interests in 2010 but if Pulido is on the ballot many of those same individuals and organizations may side with Pulido – as they will be concerned about backing a temp Supervisor.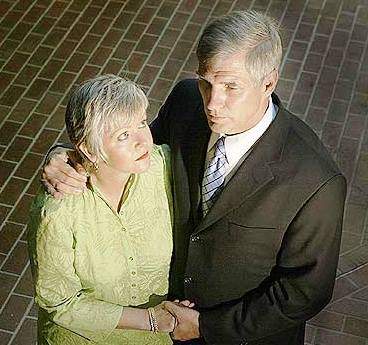 When Umberg cheated on his wife and got caught it ruined his political career
The last time Correa was in an actually contested election was in 2006, when he faced off against Tom Umberg for the 34th State Senate District in that year's Primary Election.  Correa beat Umberg by a margin of over 59% of the vote versus 40.2% of the vote, according to Smart Voter.
In 2004, Correa ran for the First District against three candidates – Santa Ana Councilman Brett Franklin, Garden Grove Councilman Bruce Broadwater and Westminster Councilman Kermit Marsh.  Correa got 44% of the vote while his opponents combined to net over 55% of the vote, according to Smart Voter.  But in that election there were no other Latino candidates and no Vietnamese candidates.  Times have surely changed in Central Orange County since 2004.
Santa Ana clearly needs a Supervisor who will actually look out for our residents. This was made very clear this year when Nguyen voted to stick a homeless shelter in a poor Latino neighborhood in Santa Ana, on the East Side, on Normandy Street.  She refused to meet with the residents and business people in that area!
Santa Ana is the County Seat.  Ours is the most populous city in the First District and we have many challenges including housing, education, economic development, jobs and crime.  We need a Supervisor from Santa Ana this time – but is Correa the right candidate – and will he turn out to be a Temp Supervisor, again?
While the special election won't be until February you can vote today in our poll, below.  You may select up to three candidates.
Loading ...