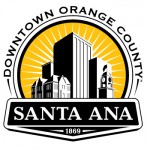 The new Santa Ana City Council Members – Angelica Amezcua and Roman Reyna, won't be sworn in yet for a few weeks.  Once they are sworn in they are facing quite a few issues – and will have to get up to speed quickly.  Here is a rundown of some of the issues I think will need prompt attention:
Who will be the new Mayor Pro Tem?  I think it should be Sal Tinajero.  Readers – what do you think?
Negotiate a new contract with the Santa Ana Police Officers Association – and no I am not open to a citywide tax increase, or assessment, to pay for this.  I would rather explore outsourcing our police department to the SH
Finish the Santiago Creek bike trail.  This is an embarrassment.  The City of Orange finished their side of the trail.  Why the hold-up in Santa Ana?
Make sure to keep the PBID dead.  I am hopeful the new Council Members won't try to bring this unethical tax back to life.
Spin off the Santa Ana Zoo – but the Prentice Family is threatening to take back the land it sits on if it is outsourced, and the Friends of the Zoo and the Discovery Science Center's respective Boards of Directors lack diversity.
Stop giving away parking fees in Downtown Santa Ana. The city should go with the electronic parking meters now popular in Los Angeles, so we can pay with our debit or credit cards.
Do something about the needless proliferation of liquor licenses in our city, particularly in the Downtown area.
Undo whatever deal David Benavides was working on to bring more high density apartments to our city.  That is the last thing we need in Santa Ana!
Decide on the fate of the Willowick Golf Course and the proposed light rail system tht is supposed to run on the old P&E line.
Decide on new City Commissioners – and hopefully keep the Usual Suspects off of these civic boards!
Resolve the medical marijuana dispensary issue – critics are mad that so many have cropped up, often in areas too close to schools, parks, etc.
What about the homeless?
Readers – did I miss anything?