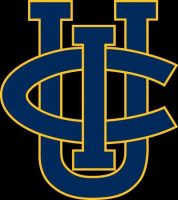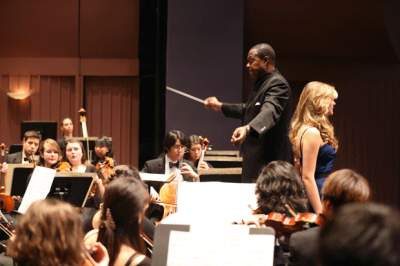 Five years ago the UCI Symphony Orchestra, led by Maestro Stephen Tucker, adopted the Santa Ana High School (SAHS) Symphony Orchestra. The partnership was designed to build awareness of the university experience to make it a tangible goal for the SAHS students; increase access to arts resources; and cultivate engaged young artists, the Trevor School students, who will become involved citizens in their communities not just in the arts.
For the first time, the UCI Symphony Orchestra will perform a full concert in Santa Ana, continuing the intersection of our two communities for the benefit of both, on Nov. 4, 2016 at 8 p.m. Experience the famous Bill Medley Auditorium, whose namesake is the Grammy Award-winning singer and songwriter best known as one-half of The Righteous Brothers and a SAHS alumnus '58, to support both schools at this special concert.
The concert program will include:
Overture to Die Fledermaus – Johann Strauss Jr.
Symphony No. 6 – Dimitri Shostakovich
Valses nobles et sentimentales – Maurice Ravel
La Valse – Maurice Ravel
General: $10
UCI Students & Children under 17: $5
Click here to buy your tickets
UCI Symphony Orchestra: The Defiant Sixth!
Friday, November 4, 2016, 8:00 pm, with a 7:00 pm pre-concert discussion
The famous Bill Medley Auditorium at Santa Ana High School @ 520 W. Walnut St. | Santa Ana, CA 92701
ARTS BOX OFFICE: artstix@uci.edu (949) 824-2787
About the UCI Symphony Orchestra
The UCI Symphony Orchestra is one of the premier large performance ensembles in the Music department. The orchestra has been in existence since 1970, offering music majors, non- music majors, faculty and other community members an opportunity to study and perform symphonic music of the ages.
The orchestra's regular concert performances (five or six per year), in the Irvine Barclay Theatre, or the Claire Trevor Theatre, include music from the standard repertoire as well as recently created works and world premieres. Recent orchestra performances have included works such as Hindemith's Mathis der Maler, Bruckner's Romantic Symphony (No. 4), Debussy's La Mer, Mahler's Symphony No. 1 (Titan), and Duke Ellington's The River. The orchestra also offers musical support to the department's opera program, augments the Dance department's Dance Visions, and assists in the Drama department's musical presentations.
In addition to its on campus performances, the UCI Symphony has been honored with invitations to perform at community events and concerts for organizations such as the Desert Visionaires in Palm Desert, and for the Jewish Community Center of Silicon Valley in Los Gatos, California.