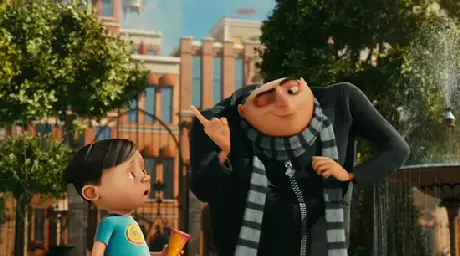 FOR IMMEDIATE RELEASE:APRIL 28, 2011
CONTACT: JENN STARNES, 949-724-6574
Movie on the Lawn Series Presents "Despicable Me" at the Great Park
IRVINE–The Orange County Great Park Movie on the Lawn Series continues with a showing of the animated film Despicable Me (PG) on Saturday May 7th at 8 p.m. Watch under the stars on the big screen how a criminal mastermind is changed for the better in this animated film starring the voices of Steve Carell, Russell Brand and Julie Andrews.
Admission and parking are free, and visitors should bring blankets or lawn chairs to sit on the lawn. Warm clothing is recommended, and visitors are welcome to bring picnics and movie snacks.
Come back Sunday for the Great Park Farmers Market where shoppers can buy fresh locally grown fruits and vegetables and enjoy treats from a wide variety of gourmet food trucks.
For more information, please visit www.ocgp.org.
####
About the Great Park
The Orange County Great Park, with its 1,347-acre master plan, is the focal point of the redevelopment of the publicly-owned portion of the 4,700-acre former Marine Corps Air Station, El Toro. The Great Park is currently 27.5 acres and includes an iconic tethered helium balloon that rises 400 feet in the air, providing an aerial view of Park development. A $70 million development plan to expand the Park to more than 200 acres is currently underway. The plan will build out a core section of the Park for the most immediate and wide-ranging public benefit, including the initial components of the sports park, a 114-acre agricultural area, and an art and culture exhibition space. For more information, please go to www.ocgp.org