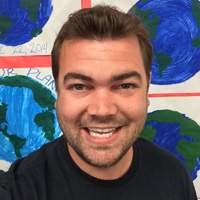 Valley H.S. Teacher Nominated to Represent Angels at All-Star Game – Needs Your Vote
Blake Smith, a Special Education Teacher at Valley High School, has been nominated by one of his students and parents for the Major League Baseball, PEOPLE, and Target All Star Teachers Award. He is one of the final three nominees to be voted on to represent the Angels at the All-Star Game this summer.

Let's help Blake to surpass all the other nominees by voting today! Voting is open through June 29, 2014, and you can vote as many times as you like. All you have to do is click here and then type in the random entry numbers and hit the vote button.
Only one teacher will be selected to represent their team and their school with an all-expense paid trip to the game. Please take one minute to vote for Blake so that he can represent SAUSD, Valley High School, and the Angels.