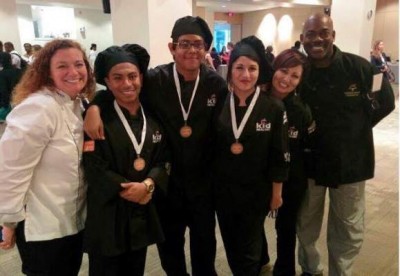 Santa Ana Unified School District
Media Advisory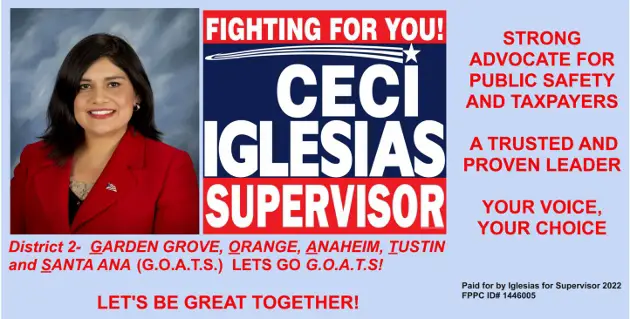 High School Inc. Academies at Valley High School Culinary Arts Students Win National Cooking Up Change Competition in D.C. for the Third Consecutive Year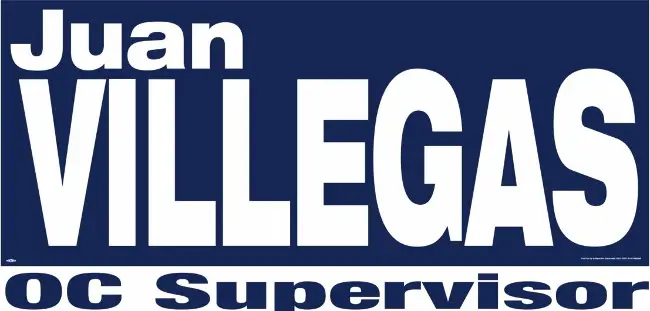 The Valley High School Culinary Arts team of High School Inc. Academy continue to reign as the nation's culinary arts champions after clinching first-place for the third time in a row at the National Cooking up Change® competition that was held Monday, June 9, 2014, in Washington, D.C. Their journey began this spring when they competed against other high school students enrolled in culinary arts programs in Orange County and won first place. This qualified the team to represent their region at the national competition.
With the pressure of following behind two championship teams from their high schools, Gustavo Ruiz, Lily Gutierriez, and Josue Suastagui, with the support of their teachers and mentors, wowed the judges with their recipe and presentation of kickin' fish tacos, zesta fiesta black beans and corn salad, and yummy tummy frozen bananas dipped in yogurt and rolled in granola.
Congratulations to the students, their teachers, and all of the staff members that supported them to victory. "We have amazing and resilient culinary students who are filled with a wonderful passion for cooking. They possess the drive and purpose to change the way our families and community view healthy cooking. Their determination, culinary skill and drive have contributed to bringing the national title to Valley once again. I am extremely proud and blessed to work with such passionate students," said Monica Aguilar, Culinary Arts Teacher.
Background
Cooking up Change® is a national health-focused student cooking contest presented by Chicago-based independent not-for-profit organization Healthy Schools Campaign. Santa Ana Unified School District has participated in the contest for the past three years, and HSC has partnered with local childhood obesity prevention organization Kid Healthy for the regional contest.
The Santa Ana Unified School District, the Santa Ana Chamber of Commerce, and the High School Inc. Foundation have created a unique public/private partnership that empowers students to materialize their dreams. By establishing the High School Inc. Academies at Valley High School they have provided students with an opportunity to experience what a career in the field of their choice would be like. They also bring together state of the industry facilities with the experience and expertise of business partners from among the top companies in their respective industries. High School Inc. students graduate from high school prepared for both college and career.
For more information, please contact Deidra Powell, Chief Communications Officer at (714) 558-5555 or deidra.powell@sausd.us.
###