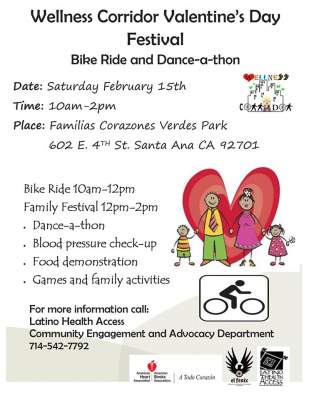 Latino Health Access is hosting a Wellness Corridor Valentine's Day Bike Ride, Dance-A-Thon and Festival today at Corazones Verdes Park, located at 602 E. Fourth St., in Santa Ana.  The bike ride starts at 10 am and the festival activities start at 12 noon.
The festival includes:

A Dance-a-Thon
A Food Demonstration
Blood Pressure Check-Up
Games and Family Activities
 Click here for more info about the Wellness Corridor.