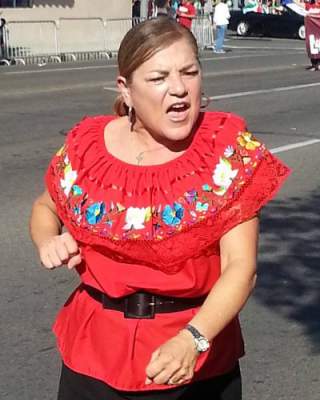 Congresswoman Loretta Sanchez, Representing California's 46th Congressional District
STATEMENT, FOR IMMEDIATE RELEASE: January 8, 2015
MEDIA CONTACT: Barb Solish, Barb.Solish@mail.house.gov
REP. LORETTA SANCHEZ STATEMENT ON SENATOR BOXER RETIREMENT
WASHINGTON – Congresswoman Loretta Sanchez (CA-46) today released the following statement after California Senator Barbara Boxer announced that she would not seek re-election in 2016.
"Senator Barbara Boxer has made history more times than I can count. As a champion of environmental protection, quality public education and women's rights, Senator Boxer has played a pivotal role in Washington. Above all, Senator Boxer put Californians first and for that our state will be forever grateful.
"It goes without saying that her leadership and presence will be sorely missed. I wish Senator Boxer and her family all my best."
###
Congresswoman Loretta Sanchez is proud to represent California's 46th Congressional District, which includes the cities of Anaheim, Santa Ana, and parts of the cities of Garden Grove and Orange in Orange County.