The teenager who escaped from Orange County's Juvenile Hall early this morning, just past midnight, has been identified as Ike Souzer, a 15-year old who killed his mother two years ago, when he was only 13 years old, according to the O.C. Register.
The O.C. Juvenile Hall is located at 331 The City Dr S, in Orange, across from the Outlets of Orange (formerly known as The Block of Orange).
Souzer was arrested in May of 2017 after he repeatedly stabbed his mother, Barbara Scheuer-Souzer, 47, then left her to die in front of their home in the 11000 block of Gilbert Street, in Garden Grove.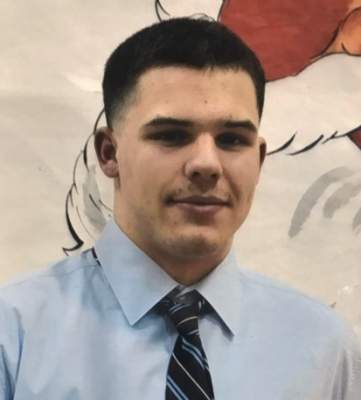 Souzer is described as white, and he is not small- he stands 6 feet tall and weighs 200 pounds. He was wearing a white shirt and red pants when he last seen.
A video from outside the facility captured him tending to some sort of injury on his left leg. The video also shows him heading northbound on The City Drive.
Souzer is said to have connections in Orange and Riverside counties.
Before she died, Scheuer-Souzer told a police officer that her young son was her attacker, according to KTLA.
Souzer was arrested after the stabbing when police found him in a nearby alley. He has been at the O.C. Juvenile Hall ever since.
Souzer, who his mom said was autistic, had run away from home three weeks before the stabbing. He was found in Pomona after missing for four days, and returned home.
Anyone with information about Souzer's whereabouts is asked to please call the O.C. Sheriff's dispatch office at 714-647-7000. If anyone sees him they should call 911. Orange County Crime Stoppers will accept anonymous tips at 855-TIP-OCCS.