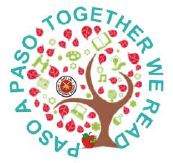 FOR IMMEDIATE RELEASE: July 21, 2016
Santa Ana Unified School District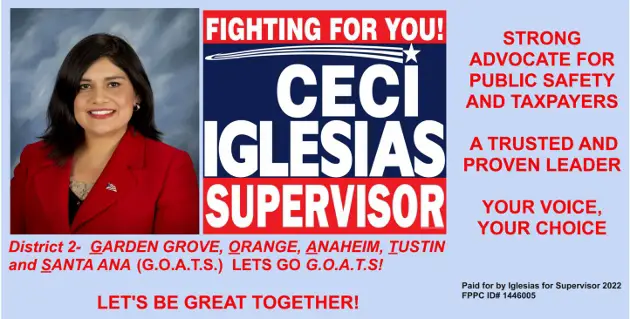 Deidra Powell, Chief Communications Officer, (714) 558-5555 (office), (714) 673-4995 (mobile)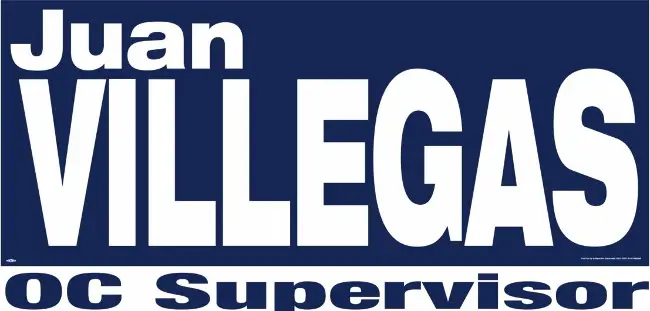 SANTA ANA UNIFIED SCHOOL DISTRICT UNVEILS FREE, BILINGUAL EARLY LITERACY PROGRAM FOR ALL CITY RESIDENTS
Santa Ana Unified School District is set to debut Paso a Paso: Together We Read. This event will unveil the District's complimentary and cutting-edge bilingual literacy program that will support all early learners, from birth through 2nd grade. Through this initiative, all families in Santa Ana—whether they are enrolled in district schools or not—will have free access to the award-winning Footsteps2Brilliance Early Literacy App.
WHAT: The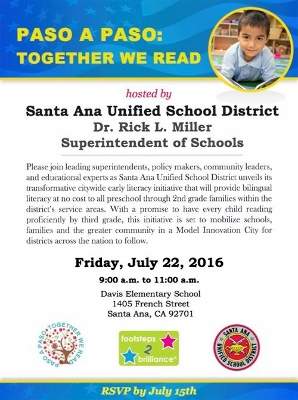 Early Learning Literacy App provides a comprehensive literacy curriculum with more than 1,000 books, songs, and games that are fun for children and easy for parents to use on any smartphone, tablet, or computer with or without an Internet connection.
WHEN: Friday, July 22nd, 2016 9:00 a.m. to 11:00 a.m.
WHERE: Davis Elementary School 1405 French Street, Santa Ana, CA 92701
WHY: Santa Ana Unified School District administrators and teachers are taking a very proactive and hands-on approach to early learning. The program enables SAUSD to strengthen its partnership with parents, and the greater community, for maximum impact on child development during critical, formative years.
WHO:
Santa Ana Unified School District Board of Education Members
Superintendent Dr. Rick Miller
Footsteps2Brilliance, Inc., Co-Founder and COO Eugene Narciso
RSVP to Educational Services at 714-558-5523.