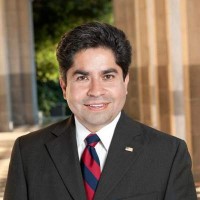 Santa Ana City Council Candidate Jose Solorio, who has moved into Ward 3, is hosting a Kick-Off Coffee Fundraiser on Friday, July 22, 2016, from 8 a.m. to 9:30 a.m., at the Santa Ana Police Officers Association Hall, located at 1607 N. Sycamore St., in Santa Ana.
The Ward 3 seat opened up because Councilwoman Angie Amezcua is not running for re-election. That is no surprise as she didn't campaign four years ago and yet somehow won the seat. She never seemed very enthused to be on the City Council.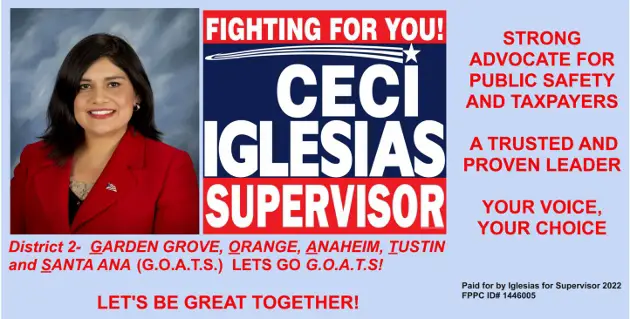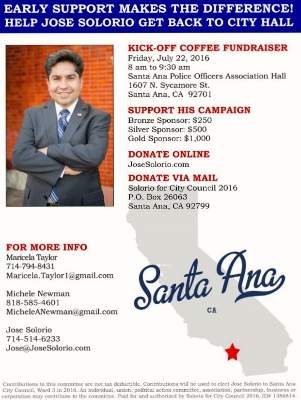 Solorio is asking for these campaign contributions: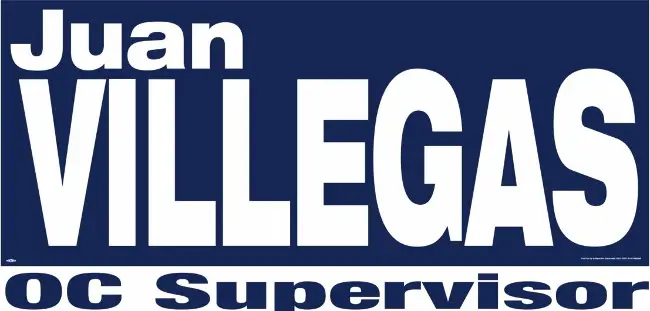 Bronze Sponsor: $250
Silver Sponsor: $500
Gold Sponsor: $1,000
Solorio currently serves on the board of the Rancho Santiago Community College District. He previously served in the State Assembly and he was on the Santa Ana City Council several years ago, in Ward 1. He was a lobbyist at the OCTA back in the day and he currently is a lobbyist for a law firm in Irvine.
FOR MORE INFO:
Maricela Taylor
714-794-8431
Maricela.Taylor1@gmail.com
Michele Newman
818-585-4601
MicheleANewman@gmail.com
Jose Solorio
714-514-6233
Jose@JoseSolorio.com