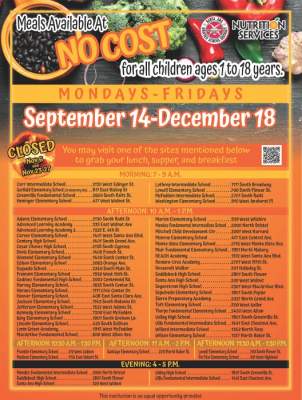 Starting this Monday the SAUSD will be serving free meals to any child under 18 years old from Sep. 14 to Dec. 18.
Additional pick up times have also been added in the morning, afternoon and evening.
See the flyer above for details and locations or click here.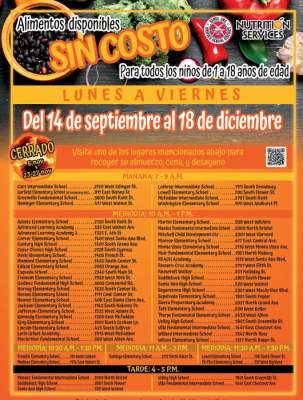 A partir de este lunes, el SAUSD estará sirviendo comidas gratis a cualquier niño de 1 a 18 años desde Sep. 14 a Dec. 18.
También se han agregado horarios de recogida adicionales por la mañana, la tarde y la noche.
Consulte el volante anterior para obtener detalles y ubicaciones o haga clic aquí.