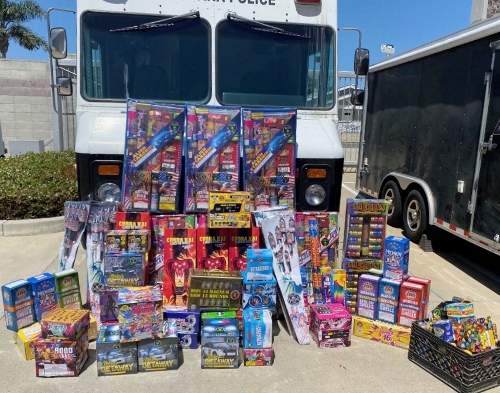 On 06/10/2021, SAPD Directed Patrol Officers confiscated the following:
759 large sky rockets
2,000 large firecracker types
2,419 mortars
and 4,664 miscellaneous aerial type illegal fireworks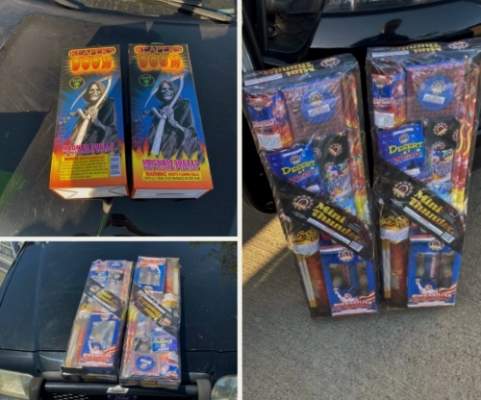 A total of 7 administrative citations ($1,000.00 fine) were given.
Possession or use of illegal fireworks is a crim. Violators may be subject to a $1,000 fine & up to 1 year in jail. Report the use of illegal fireworks at (714) 245-8771 / reportfireworks@santa-ana.org.