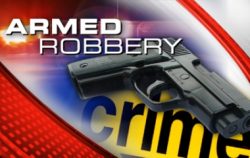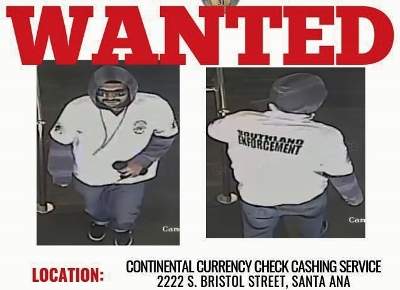 On August 24, 2019, at approximately 10:00 AM, the above-pictured suspect entered the Continental Currency Check Cashing Service at 2222 S. Bristol Street, Santa Ana. The suspect approached the service window and simulated having a handgun while passing the clerk a note demanding money, according to the SAPD.
The suspect fled the location on foot with an undisclosed amount of US currency. The suspect was wearing a private security uniform polo shirt which read "Southland Enforcement" on the back.
Anyone with information identifying the wanted suspect in this case is asked to contact Detective D. Prewett at (714) 245-8323 or dprewett@santa-ana.org.