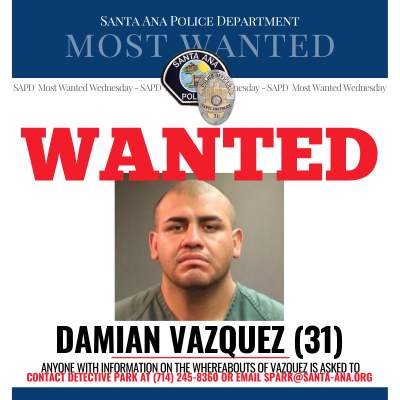 On 10/13/2021 at approximately 11:15PM, wanted suspect Damian Vazquez (31) took the victim's cell phone by force and attempted to hit the victim with a broom. Vazquez then threw the broomstick at the victim, striking the victim in the face.
When the victim attempted to get the cell phone back, Vazquez brandished a pocketknife. Vazquez fled on foot before police arrival.
Anyone with information on the whereabouts of Vazquez is asked to please contact Detective Park at (714) 245-8360 or Spark@santa-ana.org.
Editor's Note – It has not been determined yet if Vazquez was just having a bad mental health day when he allegedly stole the cell phone and assaulted its owner.