On November 6, 2020, at approximately 8:30 am, a suspect entered a laundromat located at 1200 Block East McFadden and watched the other patrons play video games.
An elderly female employee walked past the suspect and attempted to enter the office. The suspect approached the victim from behind as he removed a knife from his person. The suspect pushed the victim to the ground and pinned her down as he cut her fanny pack from around her waist.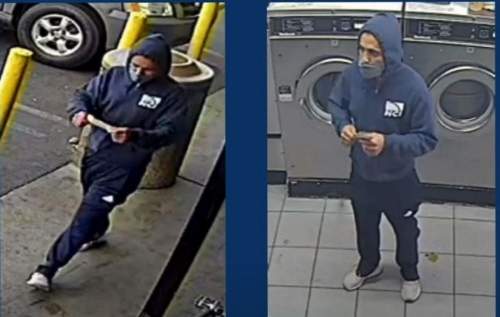 The suspect fled from the location and was last seen running northbound through the parking lot.
Anyone with information on the identity/whereabouts of the wanted suspect is asked to contact Detective Prewett at (714) 245-8323 orDPrewett@santa-ana.org